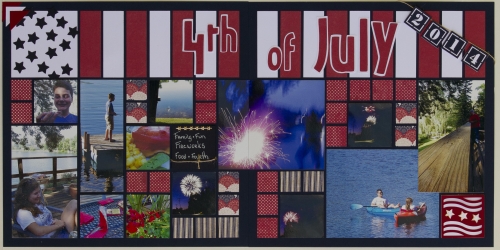 I must admit I have been looking forward to doing the stars and stripes challenge for a while. In fact, I've been in a red, white and blue mood lately, so the challenge was fun.
I decided to capture the moments of our Independence Day celebration. In our house, the 4th of July is a big deal because of the fireworks. My nephew lives for fireworks and he is so excited during the day, it is impossible not to catch his good humor.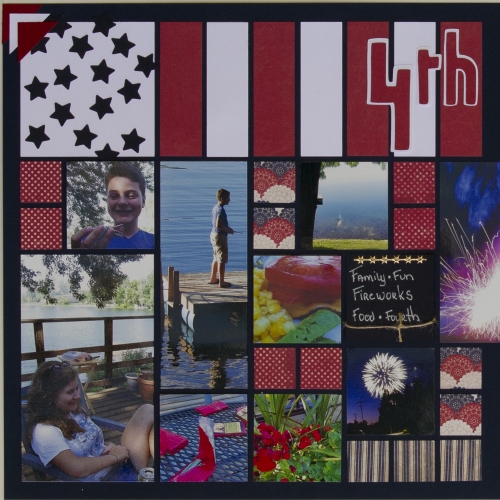 I started with Navy Mosaic Moments Grid Paper and then created the border along the top. I wanted to give the fell of the American flag. I used White Paper Tiles for the square and the white stripes. It would have been easy to also use Brick Paper Tiles, but I didn't have any, so I cut out the red stripes by hand.
I then used a punch and Navy Paper Tiles to create the stars. I also used one as a journaling block -- adding glitter stars and a bit of twine to the tile.
The title was cut out on my Cricut.
I also added a few Corner Tiles in Brick and White to help balance the bright color on the lower right corner.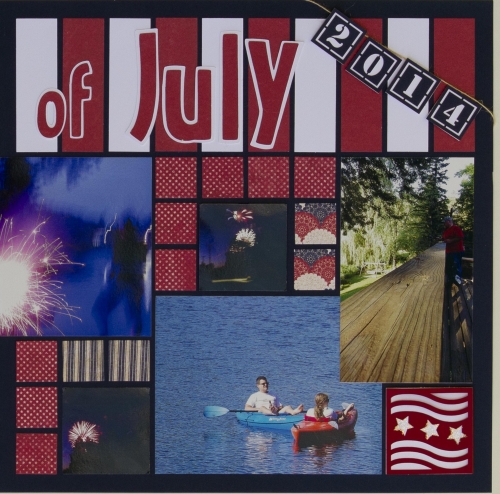 On the right side, I turned the 2014 Four Letter CornerStone into a banner by placing each number on a piece of dimensional adhesive and adding a bit of twine underneath.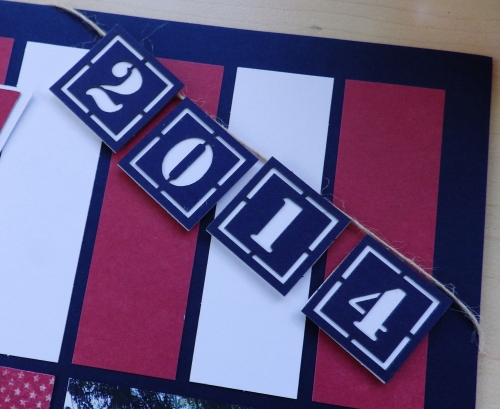 I wrapped the twine around to the back of the page and used tape to hold it in place.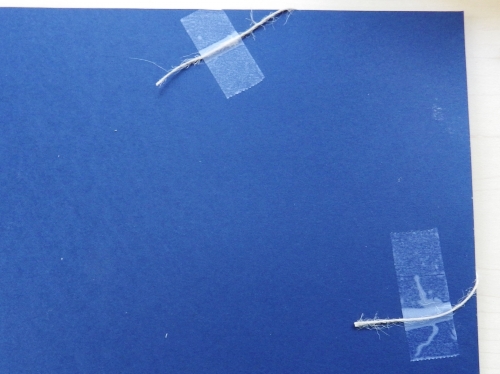 When designing the page, I knew I wanted a large firework photo to be in the center, so I printed the photo and cut it to go across both pages, gutter included.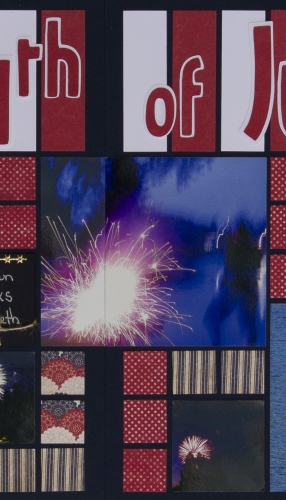 I wanted to jazz the bottom corner a bit, so I used the Stars and Stripes CornerStone in Brick. I added a bit of Stickles to the stars for a little sparkle.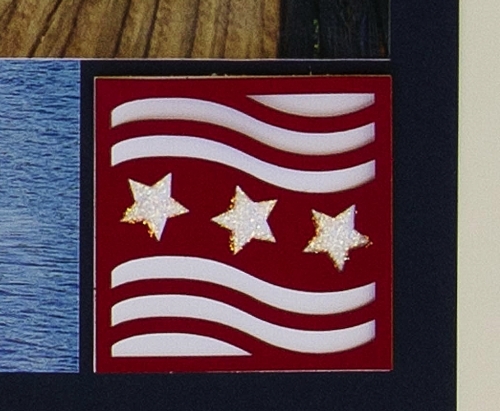 I used my 2x2 square punch a lot on this page. But I wanted to create a bit more interest, so I used dimensional foam adhesive on some of the pictures.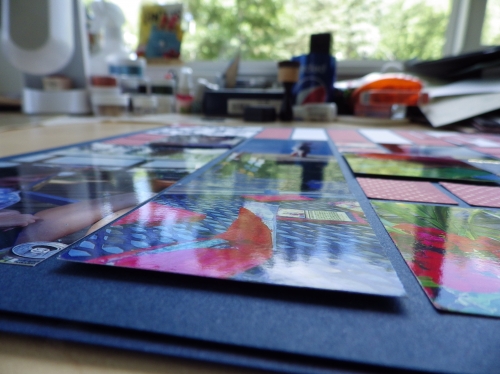 I loved making this page! I hope you enjoyed it as well.
Shared by Candy Spiegel on July 15, 2014 | Memory Date: July 15, 2014