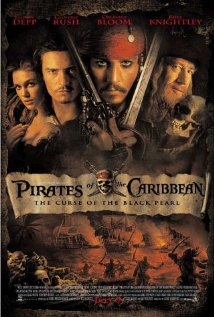 The Disney Movie I picked for this assignment is Pirates of the Caribbean. This assignment came easily to me. In 2010 I had the opportunity to go on a Scrapbooking Cruise. One of the islands visited was the U.S. Virgin Islands. I have multiple pictures from Blackbeard's Castle.
I used Navy MM Grid Paper to go with the panoramic photos on top of page 1. The photos are overlooking the town of Charlotte Amalie, U.S. Virgin Islands.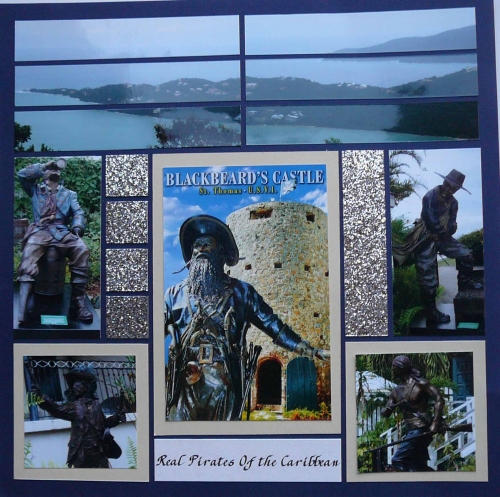 I did use a postcard for Blackbeard's Castle because my photos had too many distractions in them. The statue of Edward Teach (Blackbeard the Pirate) is shown in front of the Castle lookout. I used glitter cardstock in place of the pirate coins that I could not find.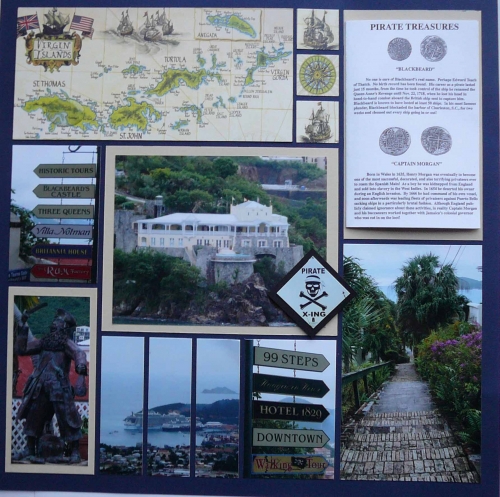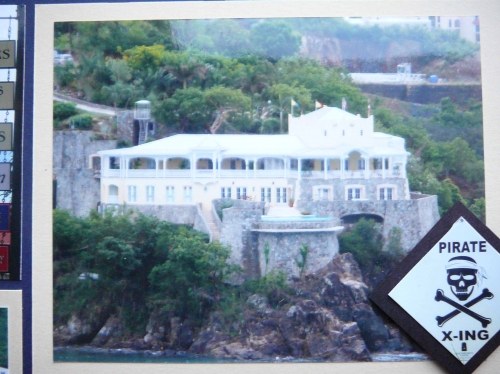 The center photo with pirate crossing sign is area where the bronze and copper statues were located. Blackbeard's Castle was built in 1678 by Denmark. The Castle overlooks the town of Charlotte Amalie in the U.S. Virgin Islands.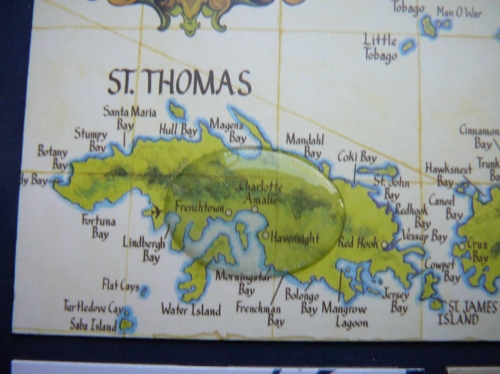 The map was a post card with an oval bubble over the city we visited.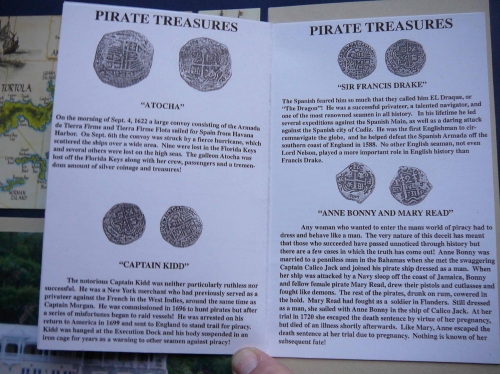 The brochure of coins I reduced and made a small book. I had bought some pirate coins but could not find them for this layout.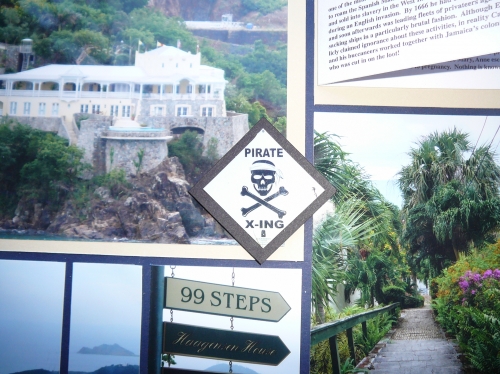 The photo on the right lower is the 99 stairs to get back down to town.
Below are close ups of some pirate statues. Hope you have enjoyed this as much as I enjoyed putting this together.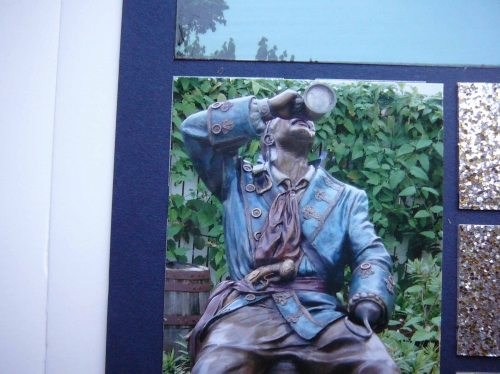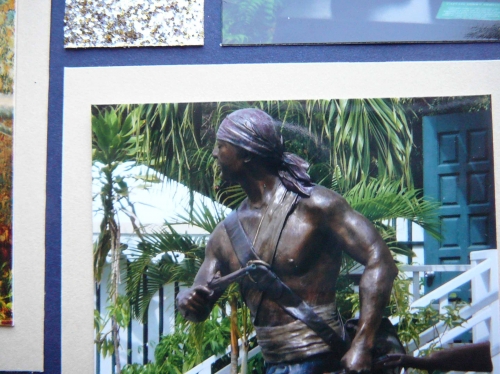 Shared by Julie Oconnor on February 18, 2013 | Memory Date: February 17, 2013