In preparing my year in review I struggled a little. All in all, it's been a pretty uneventful year for me personally, and the things that did happen are not necessarily things I want to remember (like my mother's passing). So, I knew I wasn't going to do a month-by-month type page like I have in the past. I decided to concentrate on seasons - maybe there was something I could come up with for each of the seasons. I started going through my pictures and found some of the grandkids I could use for each one - first day of school, and Leyda starting band for Fall, fishing and Gavin's birthday for the Summer, strawberry picking and Easter for Spring, and Leyda's birthday for Winter.
I decided to use a little tree stamp I had and decorate the trees for each season. I had a tiny little leaf punch - don't even remember when I got it - it's one of those things you hardly ever use, but then it comes in handy when a project like this comes up! I used the punch to make summer and fall leaves. Then I had a small flower punch I used for spring. For winter I used Liquid Pearls for snow.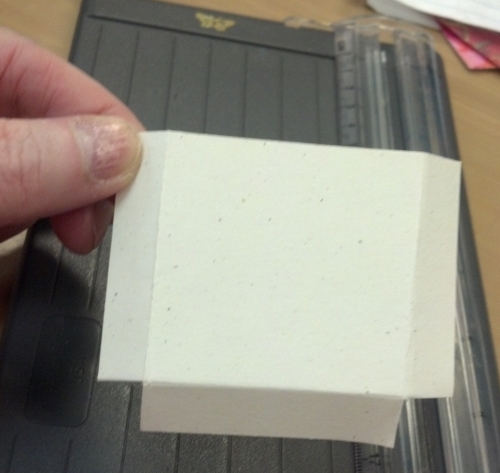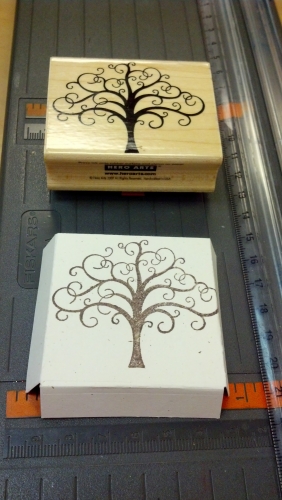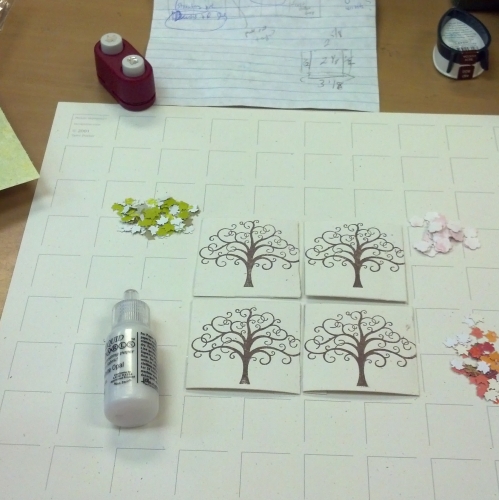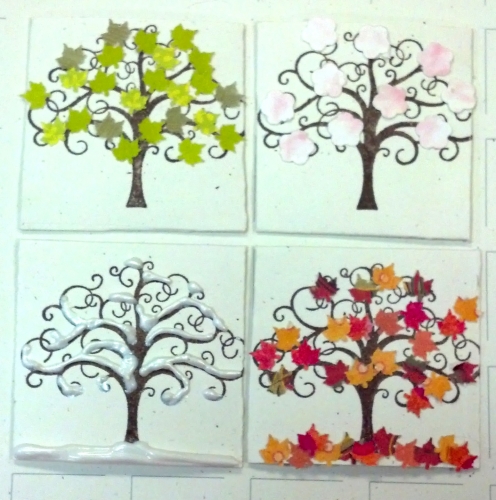 I then started thinking how I could journal the events. I decided to make each tree a pocket and put a tag inside for the journaling. I had to think through that one to be sure the pockets would pull from the top for the top two pieces, and from the bottom for the bottom two pieces!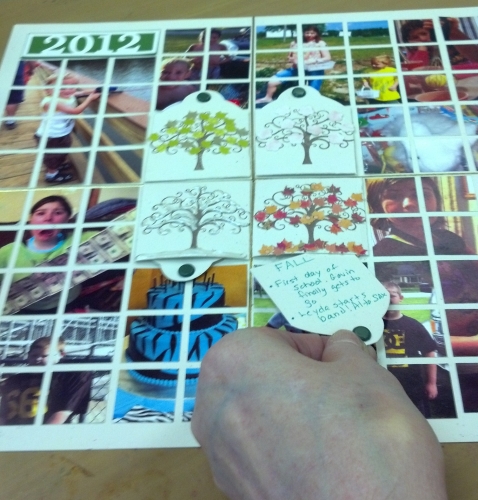 I was going to put 2012 in the middle of the trees on a 1" circle, but then when I started putting down pictures, I started having trouble with Summer - I just didn't have pictures to fill the space correctly, so I decided to use one of the laser cut 2012 pieces from Snap n Crop in the corner. Ta da! I finally had a year in review!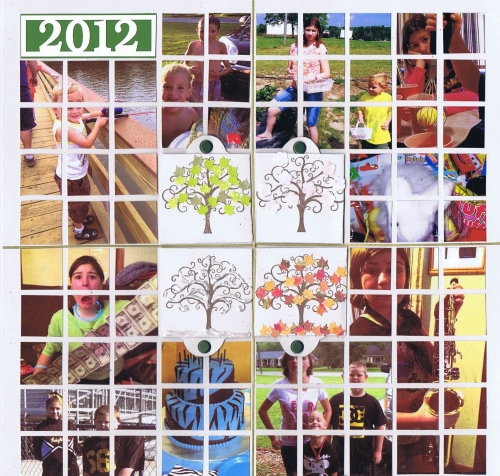 And just for ha-has...this is the sketch I worked with - I always think it's fun to see what people work from - I don't always use a sketch, but I sometimes do for Mosaic pieces to be sure my counts are right - yes, I'm a messy sketcher!! :)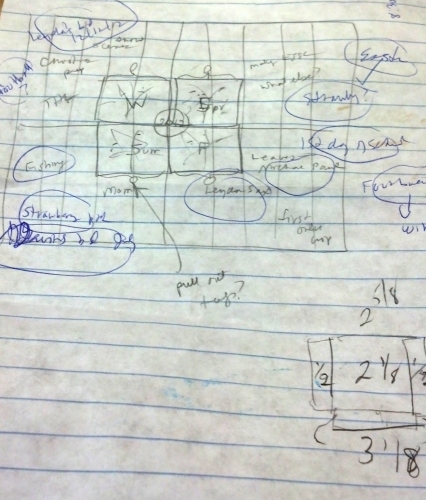 Shared by Nancy Sanders on December 17, 2012 | Memory Date: December 17, 2012