"OSCAR" Page Kit
And here is a close up of the Title - I used orange glitter paper and cut it on my Cricut!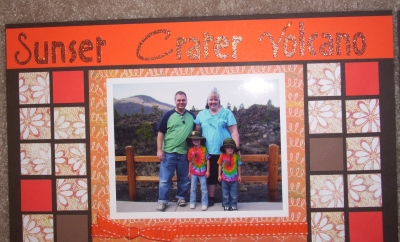 Goodness the kids are so little. This was two years ago and behind us is a craggy lava flow. (The volcano was active only 1000 years ago!)
I LOVE this page kit! When I saw it I knew it would be perfect for our Sunset Crater Volcano National Monument pictures! In fact, I love it so much that I have another one of the same kits - don't know what I will use it for, yet, but I'm saving it for something special!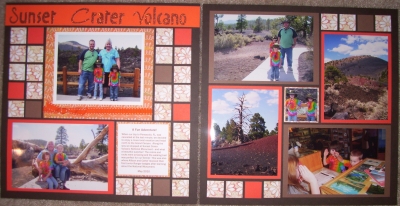 Shared by Amy Jo Maruschak on May 9, 2012 | Memory Date: May 7, 2012