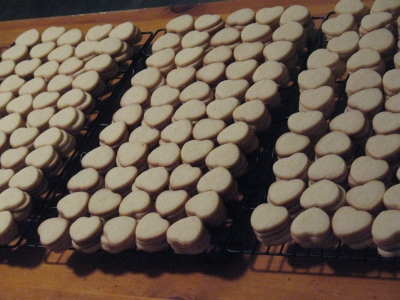 This is what 1300+ cookies look like. a two day process to mix, roll and chill and on day two bake off. About 18 hours. All in preparation for Saturday's Red Cross fundraiser...the 15th annual Chocolate Festival. We will be taking samples of wedding cakes and favors. these cookioes are our wedding favors and instead of royal icing this time we are stepping it up a bit by dipping in Ghiradelli chocolate. Pairs of cookies will be bagged and tagged. We will be prepare to serve 1000 guests...it's going to busy!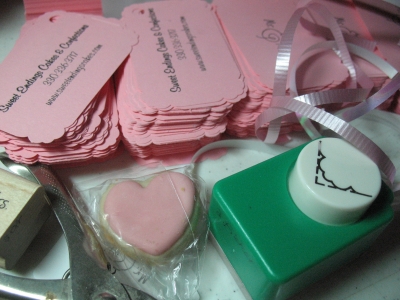 Tomorrow my son and his wife will welcome into this world their first child, and my first grandchild. With blood pressure a bit high they are going to induce, so hopefully before the night is over tomorrow Isabella Rose will make her entrance to the Fisher family. This is a 3-D ultrasound done a few weeks back...going to be interesting to see how close this is to the new arrival! from this photo we are already identifying who she looks like to each other...we'll see who is the closest, or if my Dad's favorite line "She just looks like herself!" will prevail!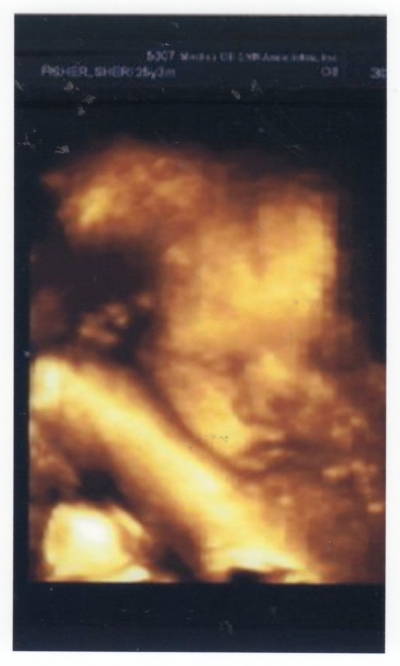 Then to round out the week I will have to get my next challenge assembled and submitted...I have ideas....I just need TIME!
Shared by Andrea Fisher on January 31, 2012 | Memory Date: January 28, 2012