I had so much fun planning and preparing for my daughters 14th birthday party. Her birthday is in October; so, to keep it a surprise, I planned a Halloween themed party. I could begin decorating well in advance without any suspicion.
I found tons of cute and easy recipes for party treats. (Thank you Pinterest.) One of my favorites ended up being the Jell-o worms.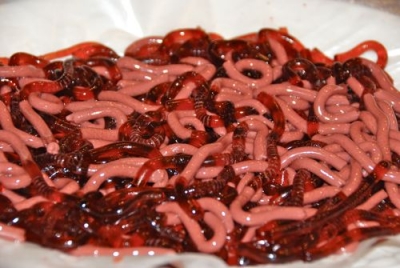 They were easy and fun to make and they made quite an impression at the party.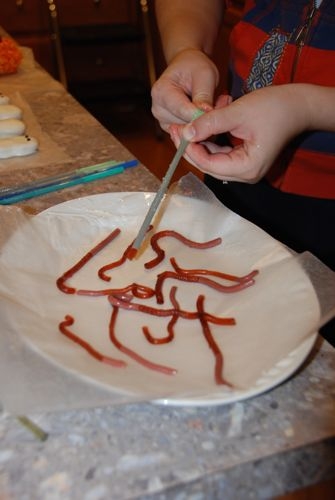 This is a picture of Paije squeezing some of the first "worms" out of the straws.
This is where I found the recipe: melskitchencafe.com we used red jell-o instead.
When I look at these pictures, I can't help singing that little "ditty" in my head - "nobody likes me, everybody hates me, think I'll go eat worms". I used to think that song was really gross. Now I think - should I make strawberry or raspberry worms?
Shared by Tami Potter on January 13, 2012 | Memory Date: October 28, 2011