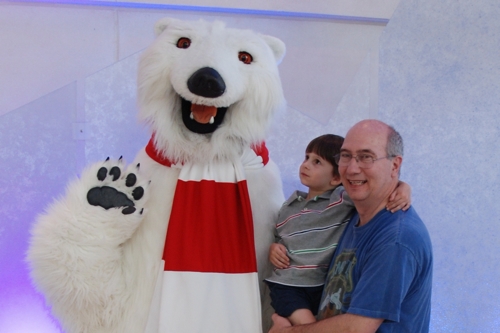 Coke's 2009 ad theme is "Open a bottle of Happiness"
It seemed like a good time to visit the New Coke World and we just happened to be in Atlanta - home of Coke.
They have some great "Coke Art."
They have a 4-D movie. The story was cheesy; but, the chairs moved and we got to wear these cool paper glasses. : )
We got to meet the Coka-Cola polar bear.

.
and we tasted soda from all over the world - some are not so tasty, but we tasted them anyway.
this Apple drink from China wasn't too bad.
Shared by Tami Potter on September 25, 2011 | Memory Date: July 9, 2009