I am a giggler, so pretty much everything makes me smile. My family tells me my laughter is contagious. This year's family reunion was a couple of weeks ago and I took photos of all the little children doing various activities. The little girls in this page design were getting their faces painted. Budding young "crafters to be" make me very happy and make me smile. This challenge was especially fun for me because I got to photograph little girls and the raspberry grid paper worked perfectly for these photos. Having two sons limits what I can do with pinks and lavender colors making this a real treat.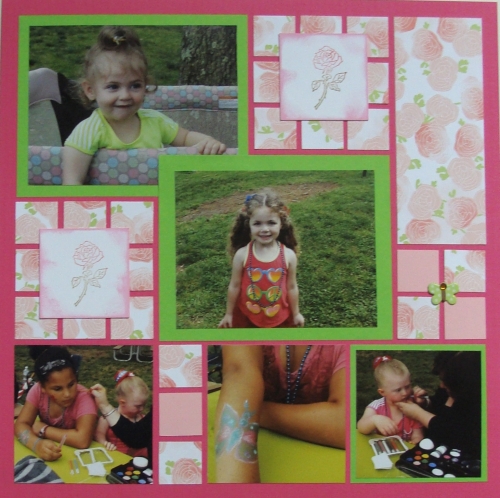 The elements required in this challenge included:
Raspberry Grid Paper
Page Pattern #64
Clay, Ink or Origami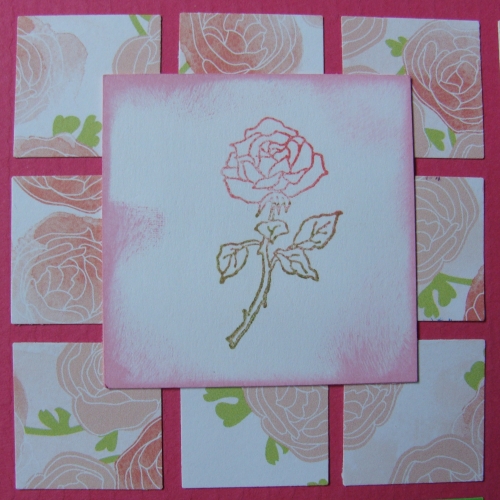 I used apple green matting complimented by a very soft rose printed accent paper. For my element, I chose ink.
I used the stamp of a rose two white 2-1/8 inch squares. I inked around the squares and I chose pink and green ink for the rose. The ink is from powder puffs from Quick Quotes in the colors of pink martini and and green with envy.

I do love using brads on my pages a I just couldn't help using this adorable green butterfly with white polka dots.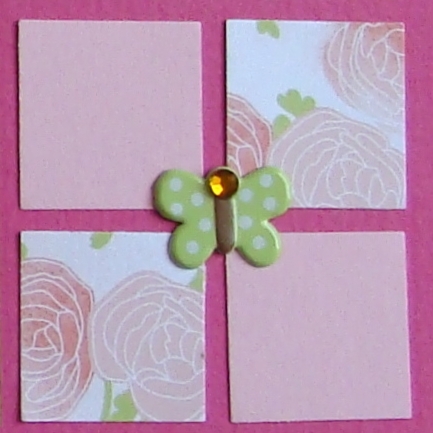 Shared by Dale Hill on June 16, 2013 | Memory Date: June 16, 2013