Our 1st challenge for March was to use the beautiful bamboo grid paper and pattern 52. As I am such a fan of double page layouts I mirrored the pattern for the 2nd page. My extra element was patterned paper which I used to mat the two larger photos as well as the title strip. My title was made using the Mickey Font on my Cricut and the patterned paper came from Creative Memories. I apologize for no process shots but this and a few other pages were made at a weekend crop and I was in the zone and totally forgot to take pictures. Some of my cropping for this post is a bit rough, but my computer whiz was not available so I had to try my hand at photo editing (needless to say someone will be teaching his mamma very soon how to use his photo editing software).
I promise not all of my pages will be Disney themed, but these photos just worked so well with this paper. One of my favorite attractions at Disney is The Haunted Mansion - and during our last trip the exterior had just had a fun makeover! I just LOVED the horseless carriage (if you look at the right angle the reflection on the glass makes it look like there are people inside) and the new bathtub shrine of Captain Clyde squirts water from it's barnacles.
I hope you enjoy my post.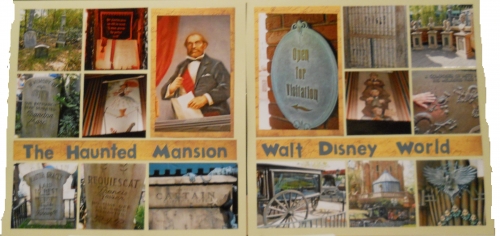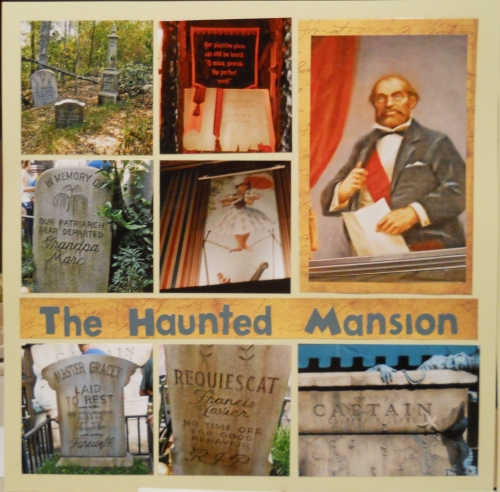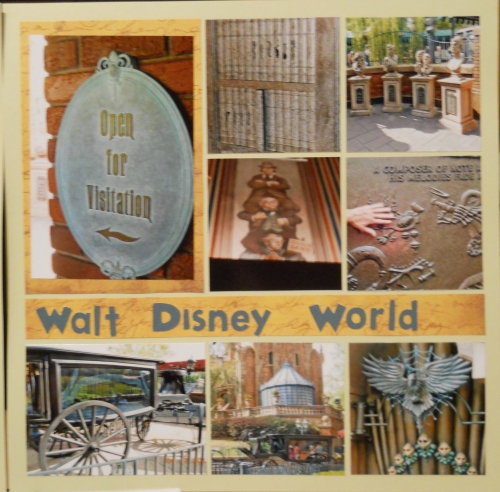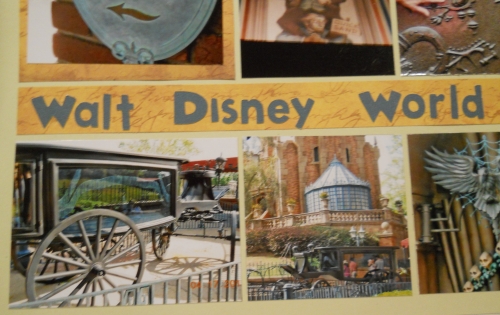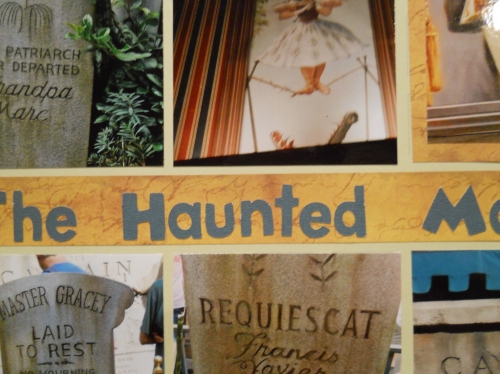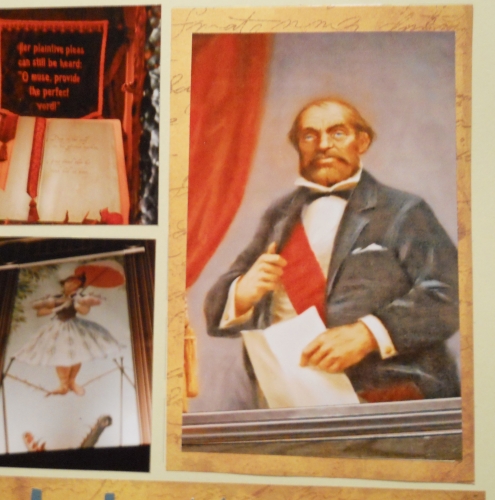 Shared by Tonnya Sayah on March 9, 2013 | Memory Date: March 9, 2013