The second challenge for this month was a page inspired by Disney --- Oh! So much I could do, Disney is such a part of my life, the hard part was narrowing it down. It all came down to one single word - "Ohana" "Ohana means family" my page is full of some of my favorite family photos from our most recent family vacation and well how perfect that this family vacation just happened to be at none other than Walt Disney World.
I used a white grid paper and page pattern 50 (however I used a 2x1 strip instead of the 1x1 squares on the outside edges). I matted my photos with multi colored blocks and , a red paper with grey mickey icons filled in the 2x1 squares. On the upper and lower squares I added a boarder strip sticker (I think it was creative memories) that I cut down to fit.
I hope you enjoy my pages...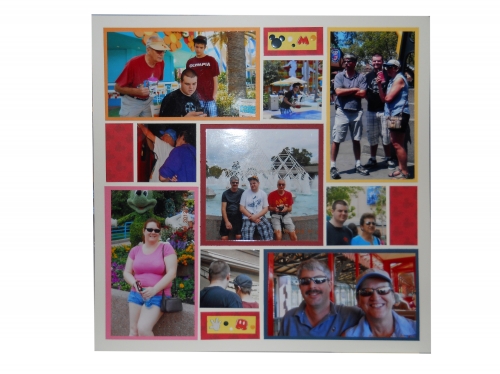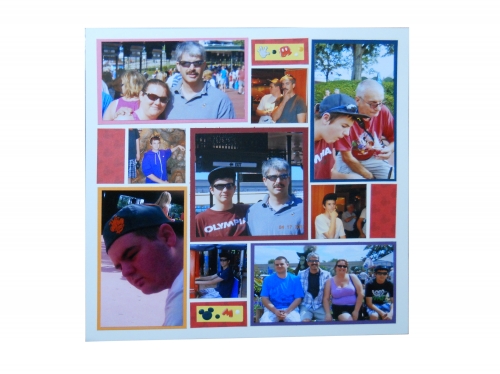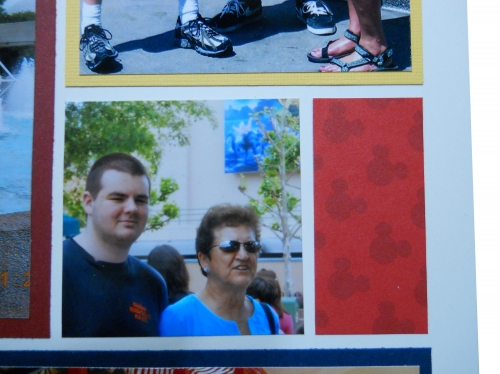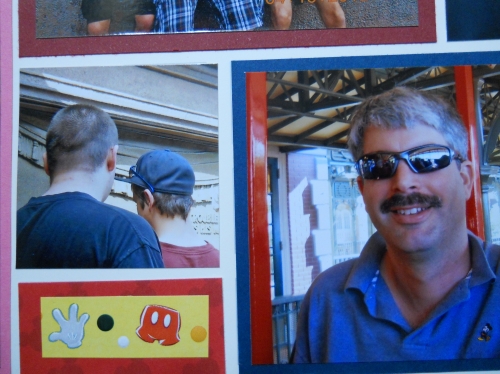 Shared by Tonnya Sayah on February 22, 2013 | Memory Date: February 21, 2013