Cooking with the Cat
Dr. Seuss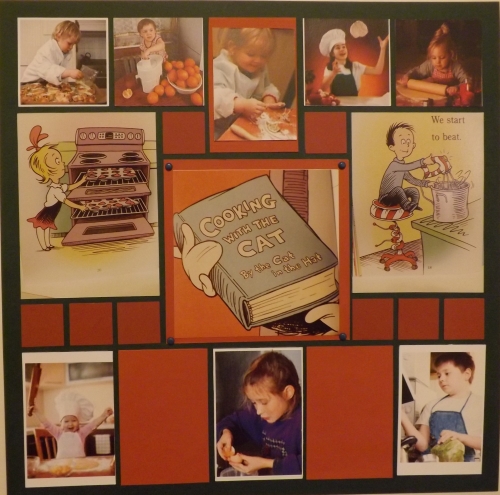 This book depicts children in the kitchen with the Cat. My page is a collage of children cooking in their own kitchens along side photos from the Dr. Seuss book. One photo is the little girl putting cookies in the oven and the other photo from the book is the little boy sitting on a stool using an electric mixer.
I downloaded images from the internet of children in the kitchen for this layout. These children are so intense about what they are making. Notice the girl cracking the egg. She is trying so hard and succeeding at separating the white from the yoke. All of these children are just adorable.
One child is putting oranges through a juicer. One girl is making pizza and she really is swinging that dough. I am very impressed with her. The little girl at the bottom left is so proud of herself and shouting "hooray".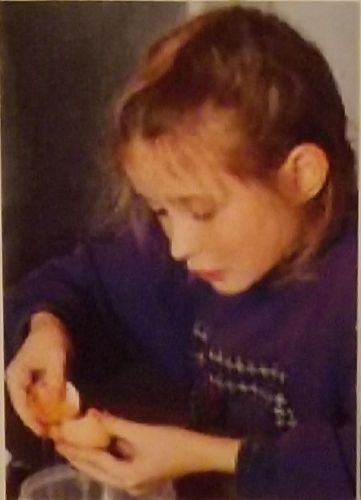 I chose forest green mosaic grid paper with orange accent tiles. I like to use dark green because is compliments almost any other color in the rainbow.
The photo of the book with the title in the center of the layout is a page from the book and I added embellishments to the corners. This serves as my title. I especially like using brads on my pages.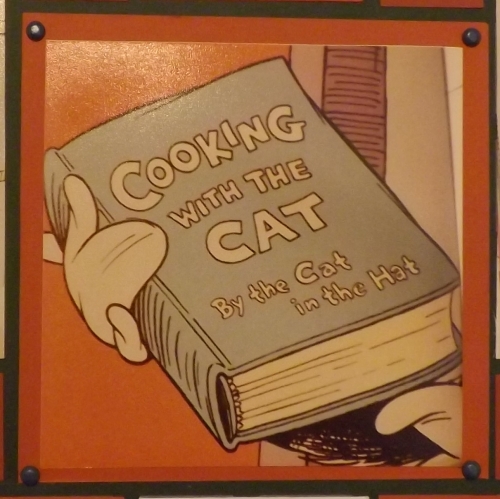 Although I don't like my own handwriting, I did journal on this page. I used the orange tiles and inked the edges.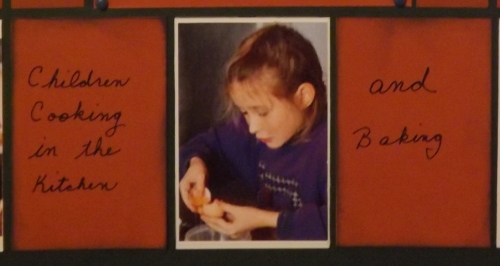 Shared by Dale Hill on January 21, 2013 | Memory Date: January 20, 2013