August Photo Challenge #1: Summer Stuff
Take photos of the things that say "SUMMER" to you.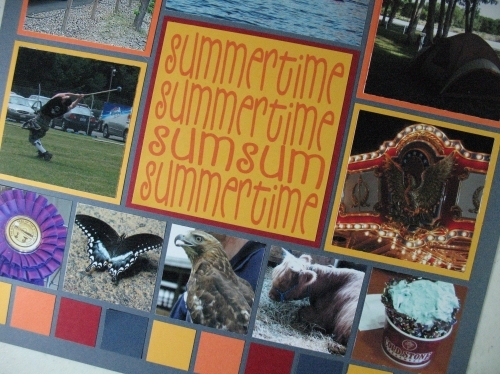 I tried to keep this quick and simple as I've been under the weather the past week and kept fretting about an idea for the challenge, I finally thought back to our Winter Challenge in January and that really helped me.
We usually have some very uneventful summers. There are a few highlights that have become family traditions, things we have all enjoyed doing. Here are a few of the things I think of when I think about summer.
The County Fair, the Highland Games, corn fields, fireworks, road trips, camping, kayaking, hot air balloons, butterflies and ice cream!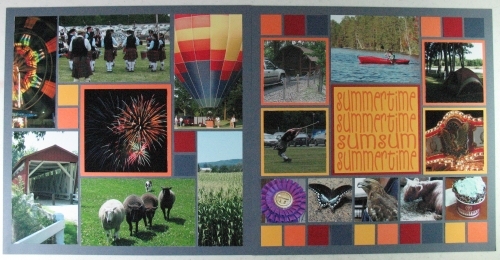 I have used 'Storm' 12x12 Mosaic Moments Grid paper on which to build this layout. The paper tiles I have used as mats and fillers are Navy, Red, Tangelo Blast and Pineapple Bliss.
My title comes from a song that I couldn't get out my head while planning the layout.
I used Mosaic Moments pattern #56...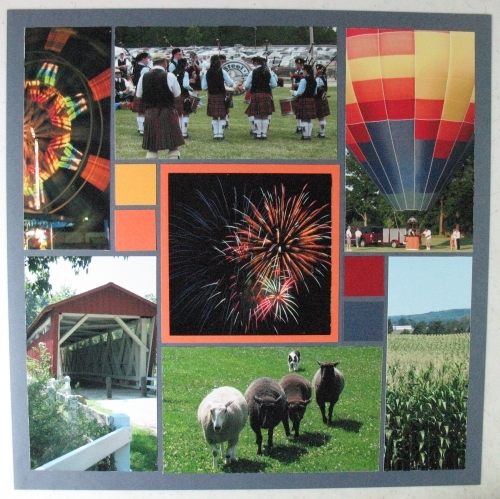 and also #58. I soon found my self unhappy with how things were developing with # 58, so I just pushed things around and fiddled until I had something that was visually pleasing, but not pattern #58, I'll try that another day!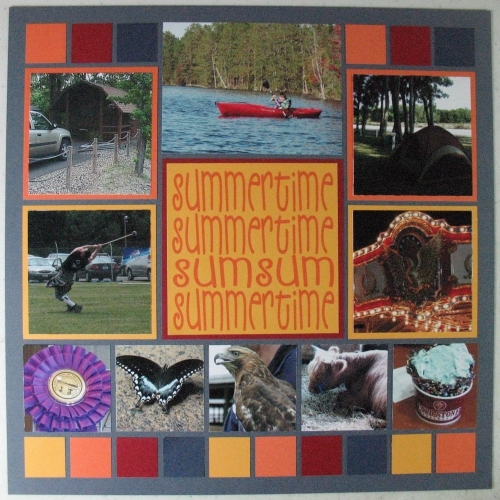 I hope you all are enjoying your summer...I can't believe how quickly it is passing.
Thanks for stopping by...
andrea
Shared by Andrea Fisher on August 7, 2012 | Memory Date: August 6, 2012