May's first challenge was to pick a crayola color and photograph several items of the selected color. As I was pondering my color choice, I ran across a page of "colorful" quotes that inspired me to select the color RED for my photo essay.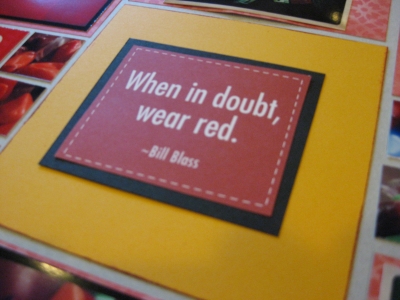 I love to wear RED! It is a mainstay of my wardrobe, from clothes to shoes to accesories. This quote was perfect for me. I took photos of a few of my favorite RED essentials. I also had fun playing with my iphone camera and the instagram app on it. I used that app to create the different borders around my photos.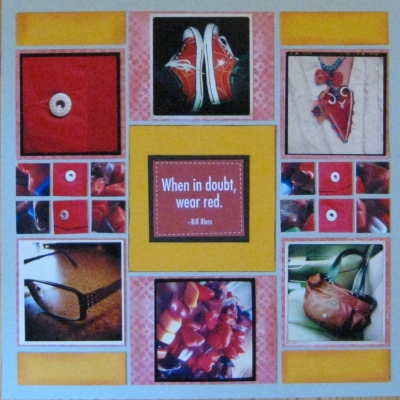 You can never go wrong with RED!
Shared by Sarah Lewis on May 11, 2012 | Memory Date: May 10, 2012