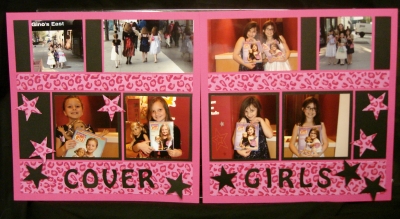 When I heard that our option for this challenge was an oversize title, I knew just what to choose - my visit to Chicago's American Girl store with my nieces. The whole experience was larger than life!!!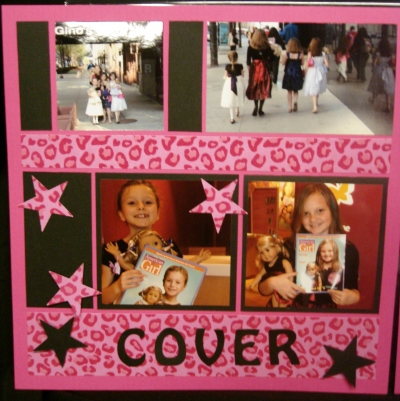 My favorite picture in this layout is the top right pic on the left page that has the reflection of the girls in the marble of one of the buildings. They are all walking so confidently, so self-assured, that it seems as if they walk the streets of Chicago every day. (In reality, we live in a fairly small town in Ohio!)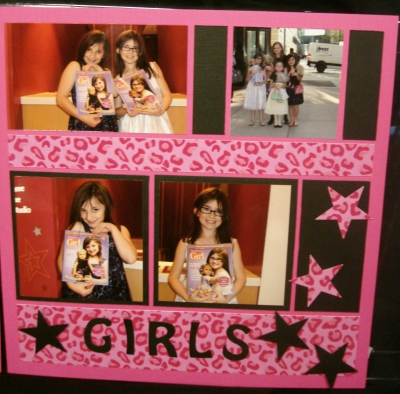 As for the girls . . . their favorite part was having their photo shoot and getting their picture on the cover of a magazine!
I choose some wild pink leopard print velvety-textured paper to play up the "wild" weekend we had!
Shared by Deborah White on April 30, 2012 | Memory Date: April 23, 2012