1. I am not a morning person.
2. I don't see, feel or think in the morning.
3. I do not like getting up early.
Get the idea? So I wasn't sure how I was going to tackle this challenge. Luckily my dog got up early one morning at 6:45am (my husband usually lets him out) so I forced myself out of bed and, with my eyes half open, I snapped a few shots from my front porch of the sun rising over the mountains.
These are definitely not the most exciting pictures I've ever taken. Still, I tried to capture the sun shining through the tree on my neighbor's front yard and took several shots zooming in and out to get different angles.
Tami, no more early challenges please!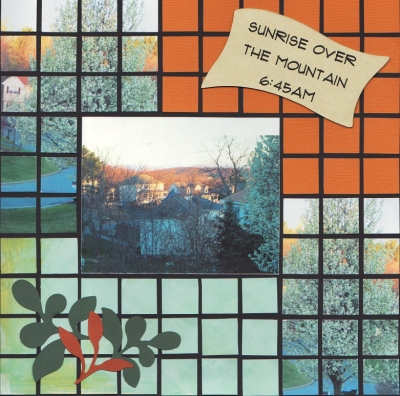 Shared by Beth Glass on April 9, 2012 | Memory Date: April 9, 2012