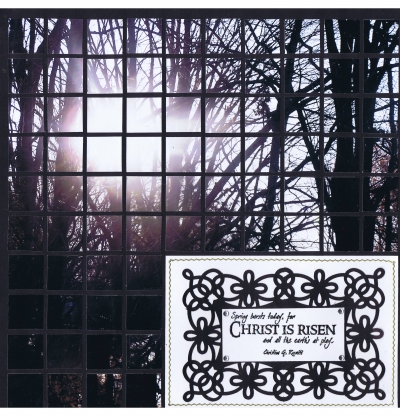 This challenge was a real CHALLENGE for me! Early morning and I don't get along any more! I finally managed to pry my eyelids open yesterday and took these pictures at about 7:10am. I did get some nice pictures!. As I was going through them to decide which ones to use for my layout, I kept coming back to this one photo. I decided to use it with an Easter theme.
The sun shining through the trees reminded me of the many sunrise services I've attended over the years. I had just gotten this stamp that fit perfectly - if you can't read it, it says, "Spring bursts today, for Christ is risen and all the earth's at play. Christina G. Rossetti."
Happy Easter everyone!
Shared by Nancy Sanders on April 8, 2012 | Memory Date: April 8, 2012