My daughter loves her horse! They are a great team, in and out of the performance arena. This page showcases on of their horse shows from last fall.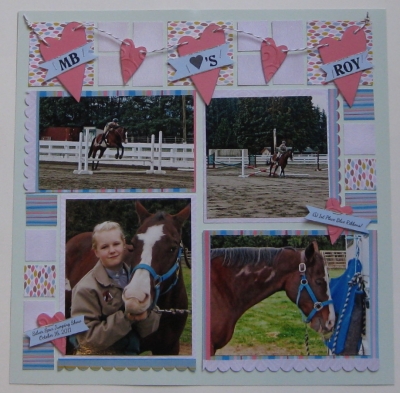 Our second February DT assignment included some must haves:
Use Lotus grid paper for the page
Use Mosaic Moments page pattern 19
choose an element: hearts & string, handwritten journaling, scalloped edges, free download
I pulled out my Lotus paper and downloaded a copy of pattern 19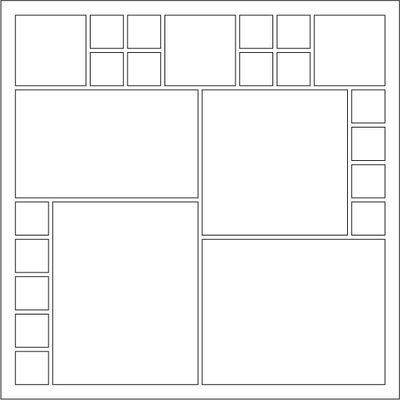 I knew I needed 4 photos for this page and when I found these of my daughter and her horse, I knew they would be perfect for my page. I came up with my title first. I wanted to use the "hearts & string" elements option and I thought they would look good draped across the top checkerboard.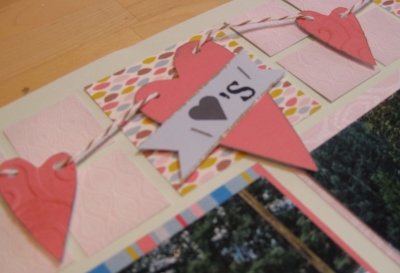 Next, I got a bit ambitious (for me) and I pulled out my Imagine machine (to make sure it works). I decided to cut and print my own background papers for this page. After deciding which colors and patterns, I printed out large photo mats and small squares. "Measure twice, cut once" was not in my head and I miss cut a couple of mats. But never fear--I had extra paper from another mat and I made use of scalloped edges on my photo mats!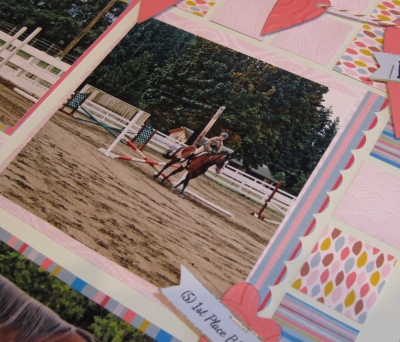 Once I was done, I showed the page to my daughter and she loved it. That is the mark of success to me!
Shared by Sarah Lewis on February 19, 2012 | Memory Date: October 16, 2011