Some husbands bring their wives bouquets of flowers. My husband takes me to see the flowers.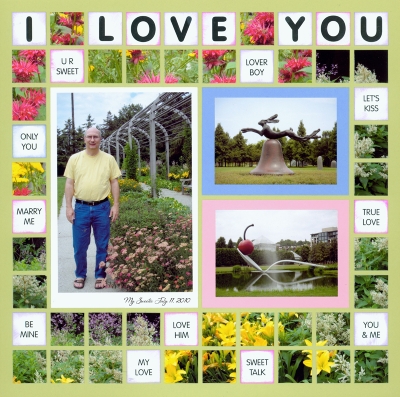 Not that I don't enjoy the occasional bouquet; but, it means so much more to me that Kevin will take time to stroll through numerous gardens, sculptures, and museums with me.
The photos above were taken at the Minneapolis Sculpture Garden.
Thank you sweetie - you are the best husband ever!
Shared by Tami Potter on February 7, 2012 | Memory Date: July 11, 2010