Our mission this time was to create a page with flowers. We were asked to use wrinkled paper, ink and metal embellishments.
Here is what I came up with ...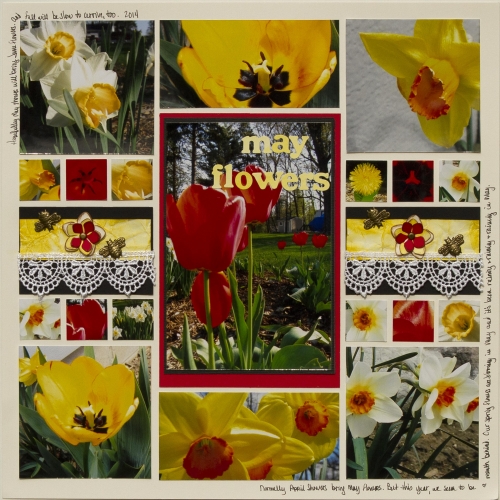 Since we seem about 4 weeks behind normal this year, I only had photos of traditional spring flowers to shoot this May. I focused on the variety of tulips and daffodils in the yard.
I created the page on Ivory Mosaic Moments Grid Paper. I also used some black cardstock and Paper Tiles in Scarlet, Black and Ivory. I also added a bit of lace.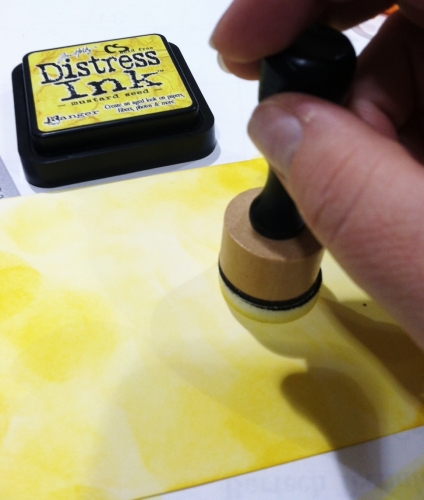 To make the title, I took an Ivory Paper Tile and inked it with Distress Ink. Then, I cut the title out of a QuicKutz die.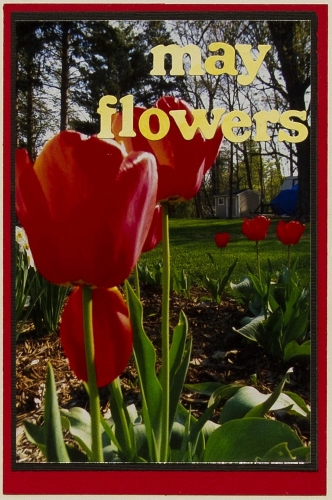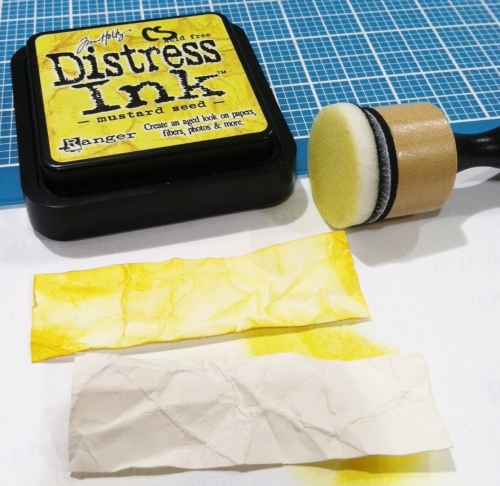 I used a similar technique for the borders, except I crinkled the paper first and then inked it. I love the soft look this created.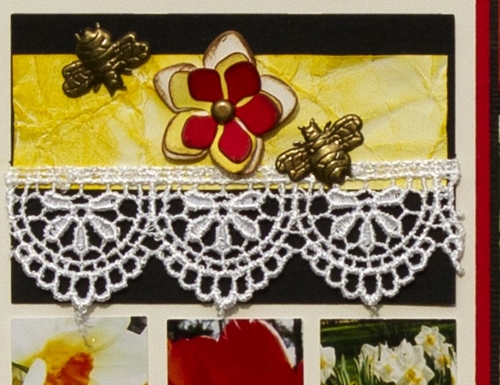 I cut flowers with an Elizabeth Craft Designs die out of the red, ivory and inked paper tiles and then inked the edges with Distress Ink. I used a brad to connect them to the page.
And, as a final touch, I added metal bees to the pages.
I decided to wrap the journaling around the corners to add a corner border to the page. The journaling reads ... Normally April showers bring May flowers. But this year, we seem to be a month behind. Our spring flowers are blooming in May and it's been raining and raining and raining in May.
Hopefully May showers will bring June flowers and fall will be slow to arrive, too. 2014.
Shared by Candy Spiegel on May 20, 2014 | Memory Date: May 19, 2014