Sorry this post is way late! I've been literally working on it for months! January was tough month with Ted's mom passing away, then in early March my mom fell and broke a hip. She came through surgery fine and went to rehab for 3-4 weeks. At that time we had to make a hard decision. We were unable to care for her at home without 24' care. So we had to place her at a memory unit near my home. As some of you already know my mom has had early Alzheimer since 2008. This has been an emotional roller coaster for me and my family. She is 92 and has lived at home with my sister without difficulty until the fall in March. This post is near to my heart and thought you all would enjoy anyway!
Page one has nutrition facts for photography that I found online. It seemed appropriate for the theme.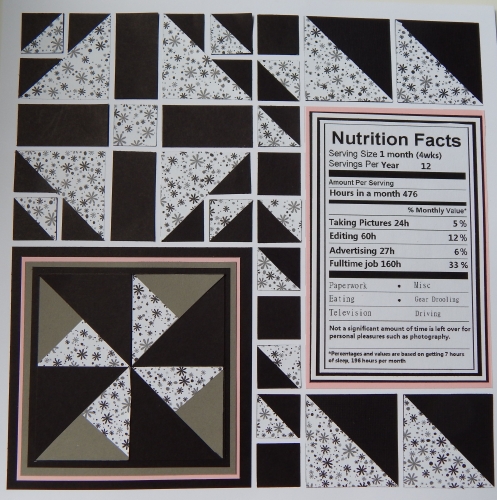 Page two has a c-line flip book with photo's that explain the title and a couple of jokes I saw on Facebook. The pattern on page two is the quilt pattern I found online and used on page one top left. Love the new corner pieces...could lead to endless quilt patterns! The scissor one is funny to me because my husband's name is Ted too.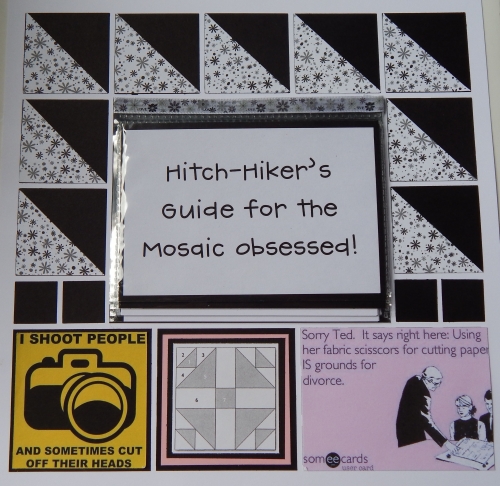 Below is the flip book that shows how I store my Mosaic stuff....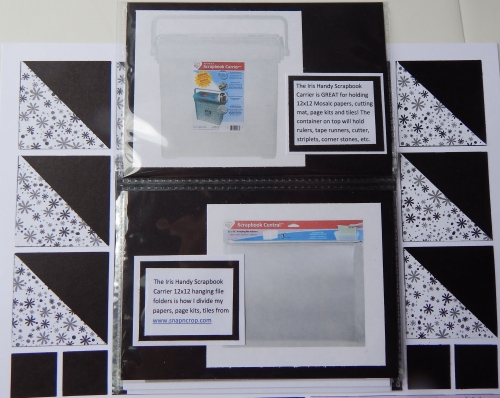 Close up of pages above: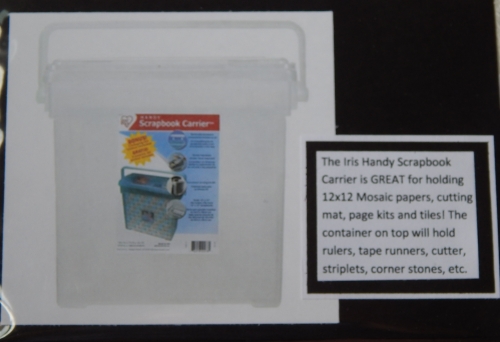 Close up of pages: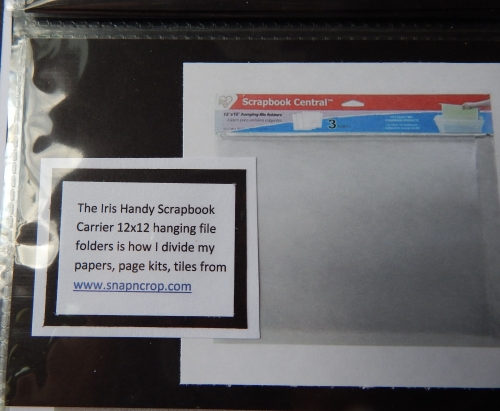 My favorite storage product!!!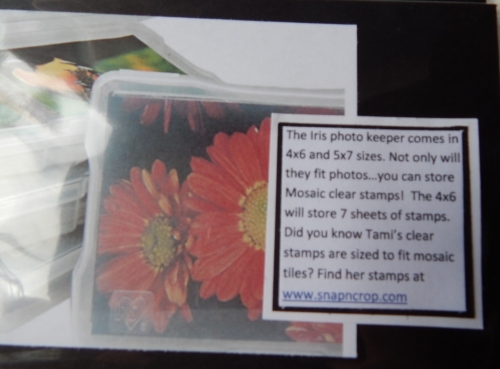 Here is another use for the 3x5 photo boxes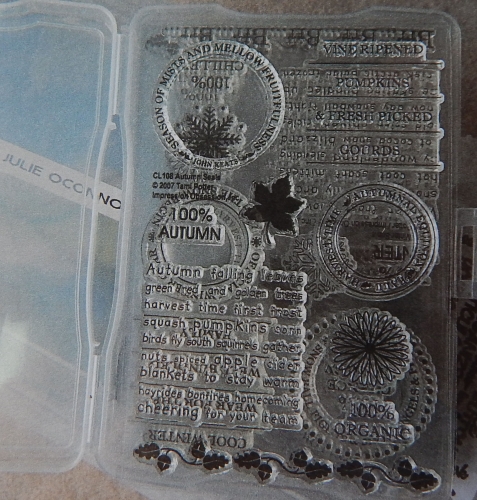 My storage box all filled up with goodies!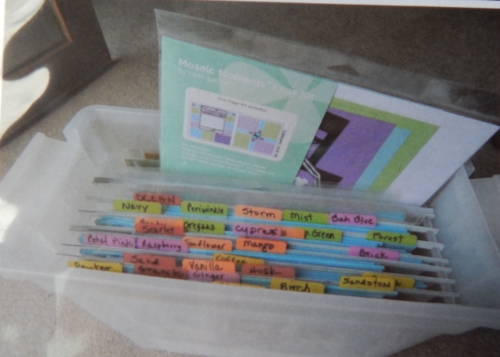 Below shows what you can store in the top of the Iris container: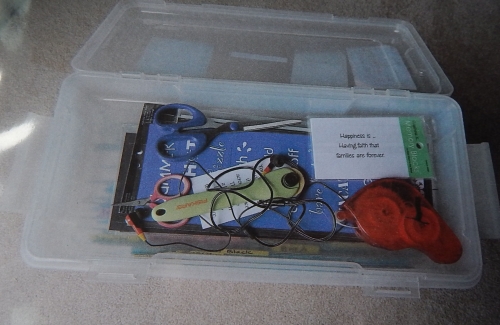 Back page of flip book narrative of my obsession :)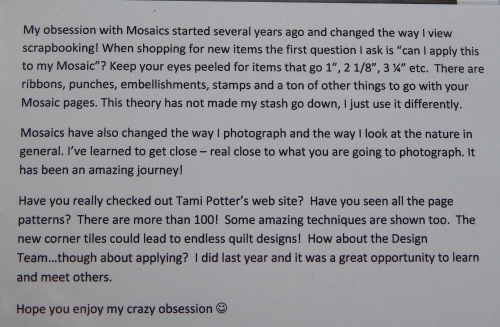 Julie
Shared by Julie Oconnor on May 2, 2014 | Memory Date: May 1, 2014