I have been busy making more cards with the Mosaic Moments RTC paper. (I love that stuff!)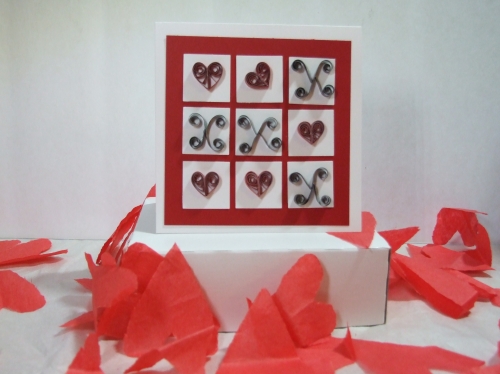 In my quilling class I had the ladies make the hearts and kisses to be used on this card and the parts will be used in the card class I'm teaching on Feb. 3rd.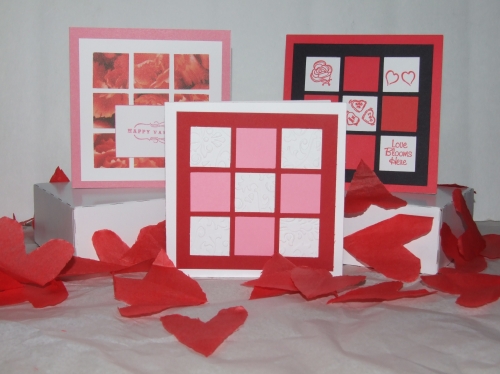 Using the white, brick red and black RTC Mosaic paper I created 3 more cards. I have had some carnation paper that I have been wanting to use so the left card is that paper cut into 1" tiles with a Happy Valentines Day tag added, the middle card I took cardstock and embossed it before cutting the 1" tiles and the right card, I had fun with a lot of the little stamps I have. I put this 3 card set into an easy card kit.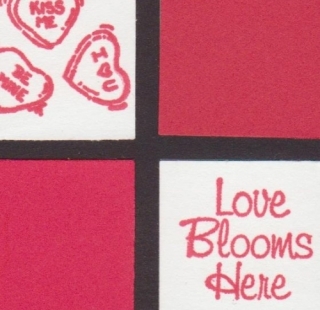 I hope you enjoy them!
Shared by Melissa Fulgham on January 24, 2014 | Memory Date: January 24, 2014