My name is Dianne Mahn, and I have been using mosaic moments for about 5-6 years. Over the last couple years I have enjoyed cheering on design team members. I was happy when I learned that I could start participating in some of the challenges. I initially was baffled by the Snow Queen, but then our weather forecast began calling for a great blizzard. It started with some rain, which developed into icicles along the gutters of our house. And the battle begun, as my husband Jake was determined to remove these icicles. my first page shows him starting with snowballs, which had no effect on the large icicles, then he got out a 2x4 board, he was able to remove the bigger icicles pretty quickly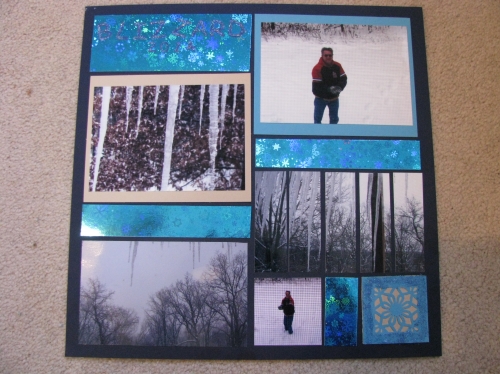 Then the snow began to fall, Jake pulled out the snowblower and attempted to keep the snow from blowing up on the covered patio. In the end we had about 10 inches of snow which blanketed the farmland around us, and clung to the trees, making some very pretty pictures.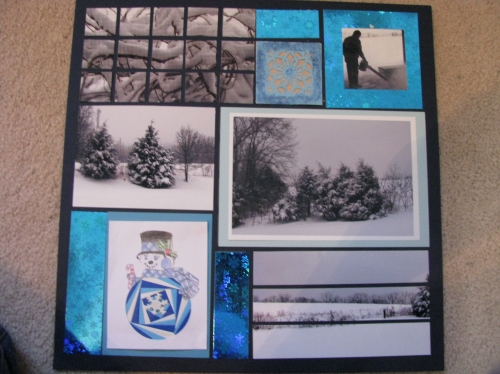 I started with navy grid paper and used paper tiles, light blue and light tan to mat a few of the pictures. I made 2 cornerstones, from the same colors, using a Martha Stewart punch around the page snowflake punch and trimmed the edges with blue glitter. I used a holigraphic snow flake paper to fill in and also for the title. I used Creative Memory alphabet to create Blizzard 2014 and highlighted with gold glitter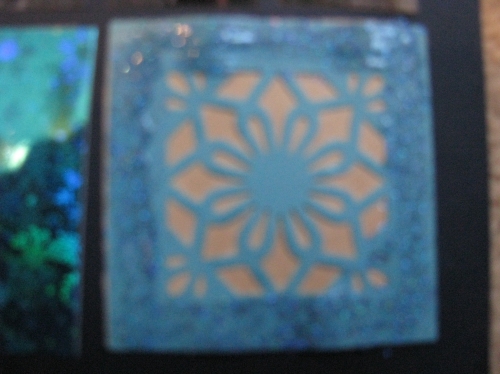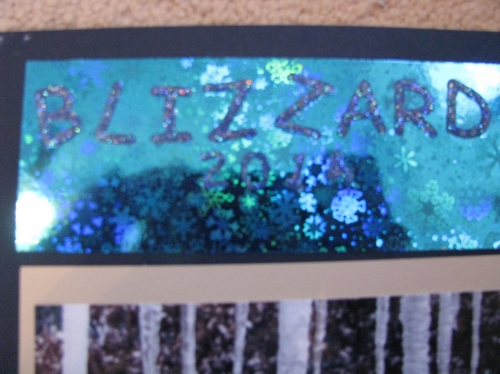 My final embellishment was a snowman, using iris folding technique that I received on a Christmas card from a very close friend.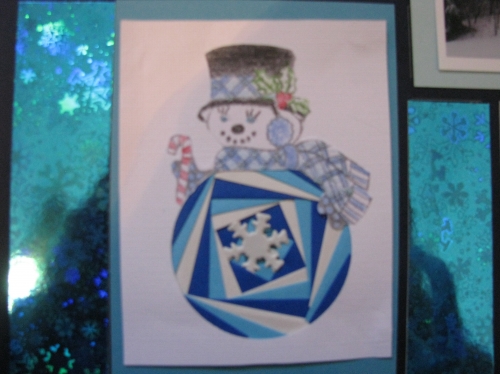 I hope everyone enjoys my pages of our Midwest Blizzard and plan to participate again. over the next year.
Shared by Deemahn on January 13, 2014 | Memory Date: January 12, 2014