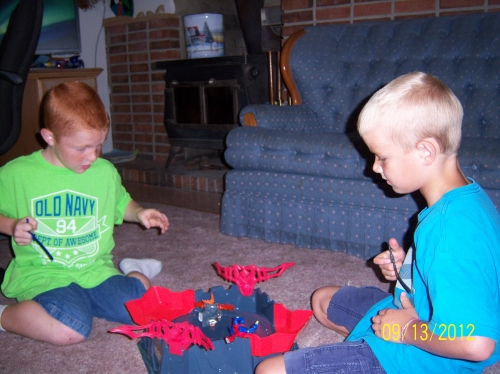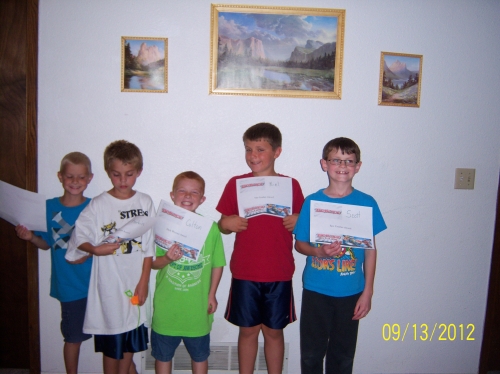 We were the lucky recipients of a Bey Warrior Battle Bash from House Party.
Korbin was excited to invite his friends and to continue telling them about it until the final day of the Party.When he called to remind them it was the day and not to forget to come.
We received in the mail a nice big box containing 6 beywarriors and 2 stadiums for the competition.
We had planned for an hour and a half of watching a video, having a tournament and allowing the boys to battle online at the beyblade site. Each boy brought their favorite snack. So there were choclate chip cookies, starbursts, red licorice, fruit snacks and rice crispie treats.
Everyone stayed busy most of the time and it was a surprise even to me to find the time had passed and parents where coming to pick up their sons.
Shared by Onwarrenwings on December 14, 2013 | Memory Date: September 24, 2013