MMDT Challenge #23 we were to make a mini album or explosion box. I've been pondering what to do for this one since it was assigned. In late summer I attended a Stamping Convention. At that convention I found an accordion book that looked like it would be perfect for this assignment. The finished book is approx. 4" square.
Fast forward to December...still wanting to use this book and show that you can use mosaic moments RTC papers! Well, a head cold, work and the holidays have taken a toll. This was not as easy as it looks. The orientation of photos and triangular shape of the folded area was difficult to say the least.
Below is the product used "diamond accordion book"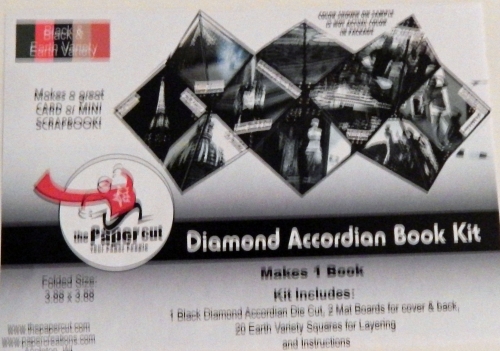 Below is the instructions: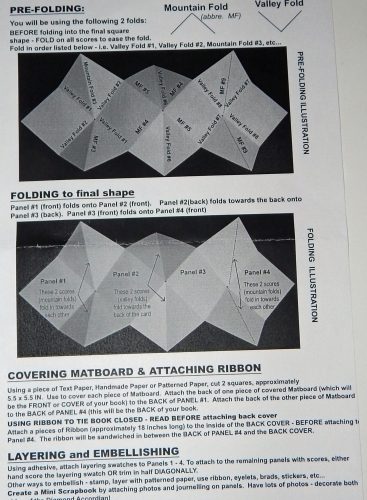 Below is the opened product after following folding instructions: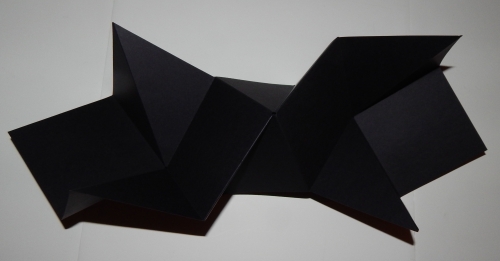 I started with the RTC 3x3 in black and then took photos of my favorite Christmas ornaments.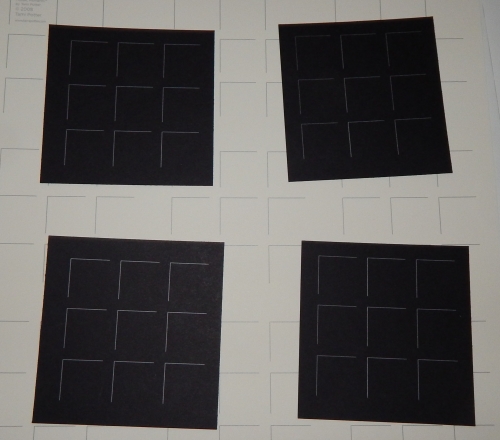 This is what the album looks like fully opened: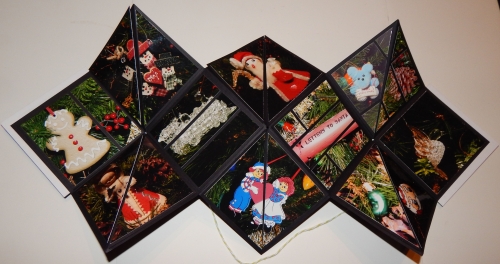 Below is a close up of the smore from the photo on the front cover: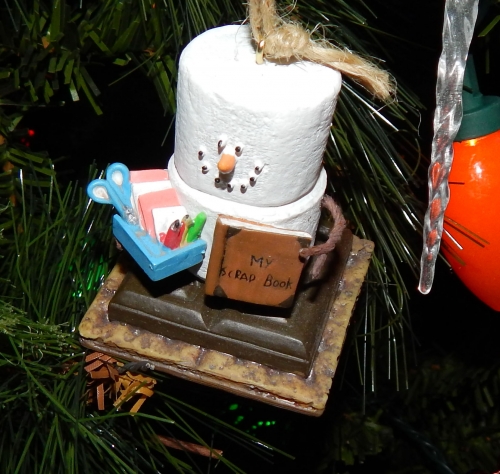 Below is the back cover of the book: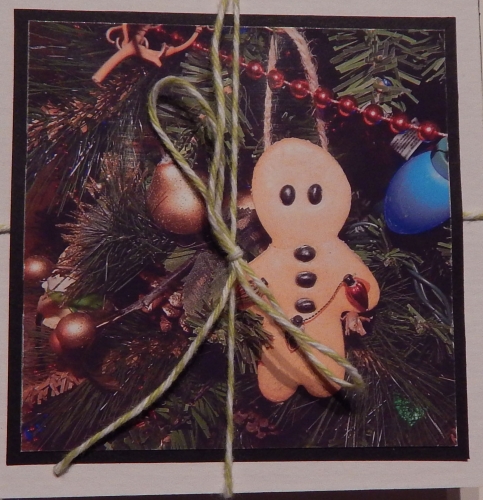 Below are some close up shots:
The bear ornament I made in the early 80's.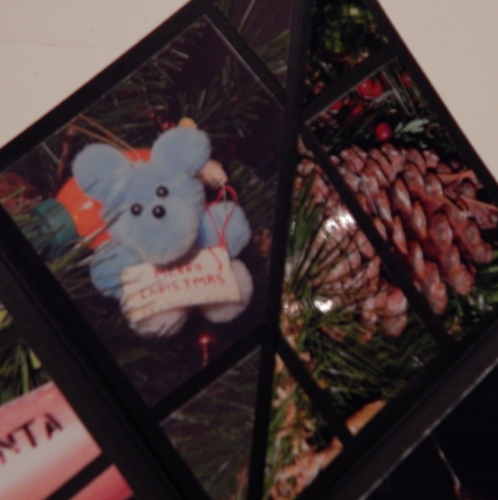 Raggedy Ann and Andy have a special place in my heart.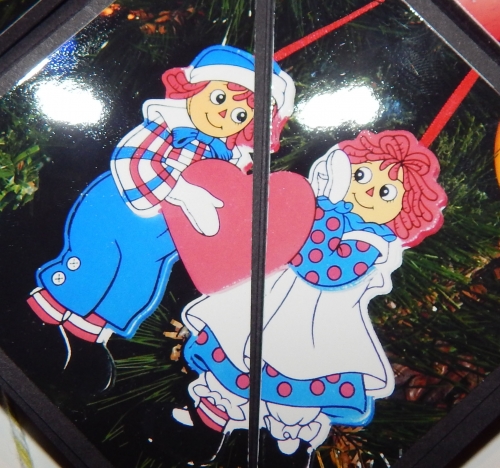 Here is a small collection of favorites: The gingerbread girl is from Christmas Around the World (I used to sell), the angel is from the 60's my mom's collection, the snowmen from a local craft show and the train was made at a craft show right in front of me!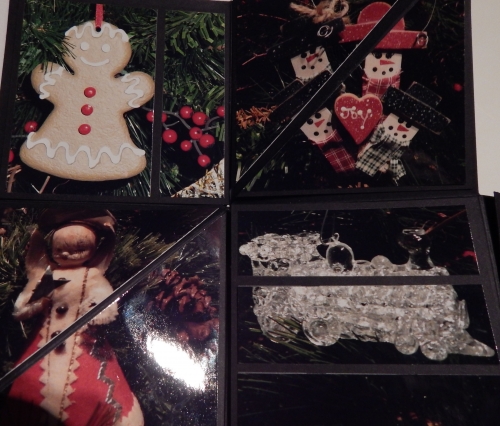 I hope you enjoyed my favorite ornaments! Still have to finish the tree, finish shopping and wrapping then I'll be done : )
Shared by Julie Oconnor on December 8, 2013 | Memory Date: December 8, 2013