MMDT Challenge #19 using page that integrates a woven aspect.
Element options: patterned paper, ribbon, fabric or chipboard.
Grid paper used: black. www.snapncrop.com
Patterned paper by: www.jennibowlin.com (magpie)
Copper buttons.
Researched the web for weaving in general and then paper weaving. There was an overabundance of information. The below web site was where I obtained the heart template printed at 60% and cut 2 pieces out and followed the instructions from 2nd website. If you just google search paper weaving the first search was all I needed and learned so much! Will have to try some new ideas.
http://www.firstpalette.com/tool_box/printables/heart.html
http://www.oncewed.com/diy-wedding-blog/diy-woven-paper-hearts/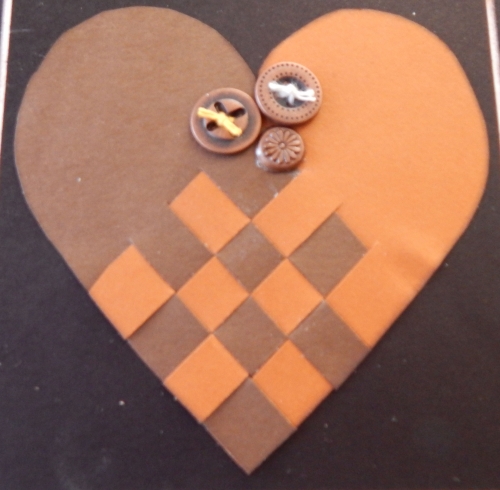 Every year my family takes a girl trip to Illinois where we visit Amish/Mennonite communities in Arthur, Arcola, and Mattoon. The photos are of beautiful animals and farmland. The colors chosen came from the cows and horses.
Using a checkerboard pattern on page one with paper weaving in the corners. I found out how unforgiving paper is. I used a 4" piece of dark brown w/a 3" light brown, clipped to make 4 weaves and after taping securely cut to correct size for grid and placed.
Pages one and two: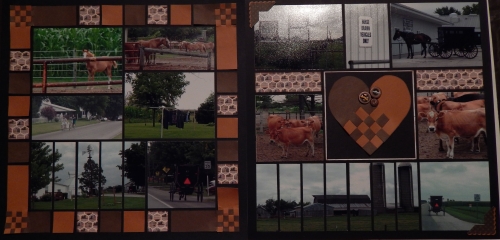 Note the speed limit sign by the buggy.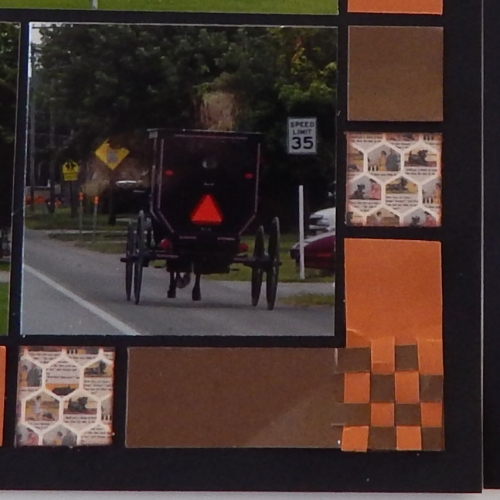 End speed zone: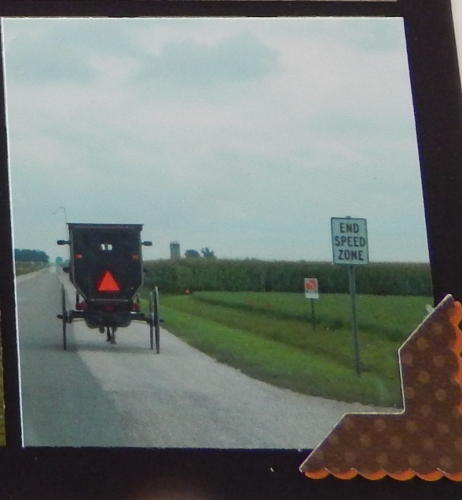 Hope you can forgive the crinkles in the paper - didn't think to iron it? Hope you enjoyed the journey.
Shared by Julie Oconnor on October 8, 2013 | Memory Date: October 7, 2013