Hi All,
Thanks for stopping by. Well, here is my take on the Circles Challenge for the Design Team. decided to highlight my pups-Jazzy and Angel. They are Shih Zhu's and they totally do not know that they are dogs!!!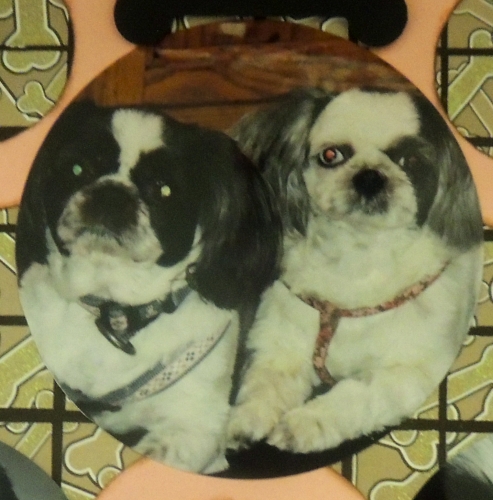 Angel is 11 and Jazzy is 8. Angel is the mother, but Jazzy is bigger and bossier!!
For this challenge, I needed to use 2 of the following:circles, sewing, patterned paper.
So, I know I wanted to highlight the photos of the pups, so I decided to cut them into circles. The patterned paper is used is a full sheet of embossed dog bones cut into 1 inch squares. I really like the way it came out- I hope you do to.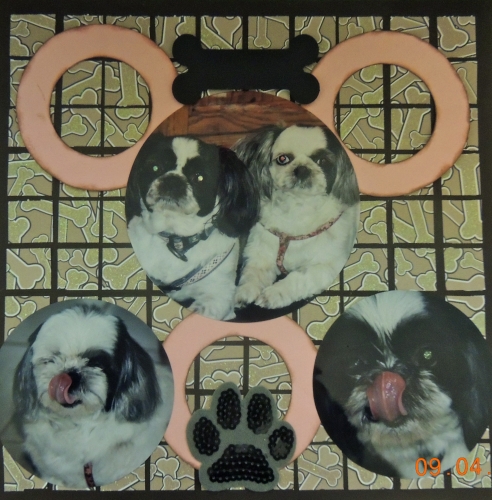 Thanks for stopping by, see you soon!
Shared by Shannon Nixson on September 5, 2013 | Memory Date: September 4, 2013