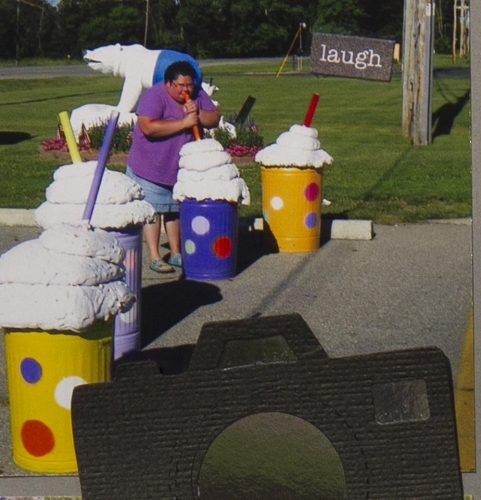 I am a true dorky tourist. I cannot help myself. I love experiencing quirky local traditions when I travel. If there is a mural on a building, a silly photo cut-out, or a unique sign, you can bet I am going to take a picture of it.
Along M-21, about an hour from where I live, is a large assortment of what I call photo opps. These are statues or figures that are unique to a business, draw your attention and remind you not to take yourself so seriously. Every time I drive along the road, I think of stopping to take a photo, but I never do.
Until now, that is.
When we were asked to do a series, I thought this would be a great opportunity to get photos of all of these unique items between two towns along M-21.
Here is the page I made to remember the day ... because I am in all of the photos, my husband actually took them.
Since this page was all about taking photos, I added a couple of camera die cuts and some film strip ribbon to emphasize the theme.
I also included the reason why I took the photos (and where they are) in the journaling ...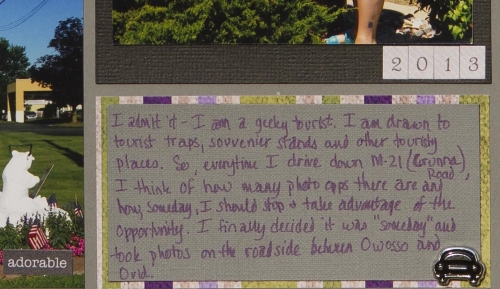 I hope you enjoyed sharing my journey down M-21.
Shared by Candy Spiegel on July 22, 2013 | Memory Date: July 21, 2013