The assignment for the design team this time was to use the beautiful bamboo colored grid paper that can be found at snapncrop.com. I love how versatile this color is for photos. I was hesitant at first and then realized the number of photos that match this paper are endless.
Additionally, we were asked to use pattern #52 for the page. Pattern #52 was also very versatile and looks like this:
I decided to do a page for both my little boy, Lincoln, as well as my youngest daughter, Kaylee, using this pattern. The two pages turned out so differently having used the same pattern. I think that one of the best parts of the Mosaic Moments design strategy. That is, however, second to my favorite part- fitting soooo many photos beautifully on the same page(s).
Kaylee is so silly- it is apparent in the following photos. Additionally, she is one of those kids who can make or break a day depending on her mood. Kaylee has the innate ability to raise my blood pressure with one comment or a look that she gives me. I used journaling to try to express this. I think you can see it a bit better here: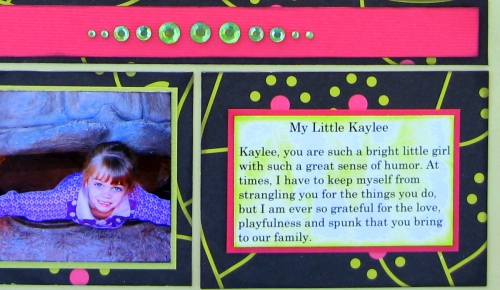 And finally, a photo of the finished layout: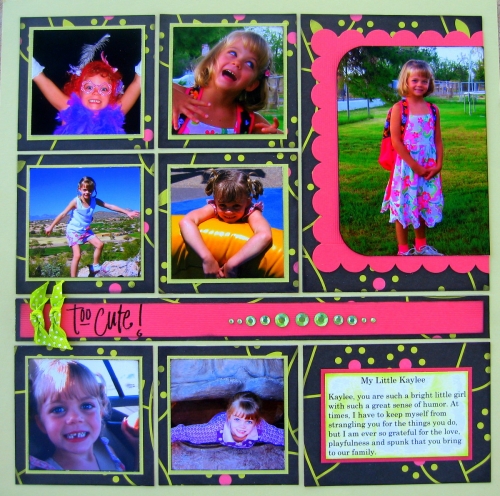 I hope you enjoy my page- I loved making it!!!

Shared by Billi Glenn on March 4, 2013 | Memory Date: March 4, 2013