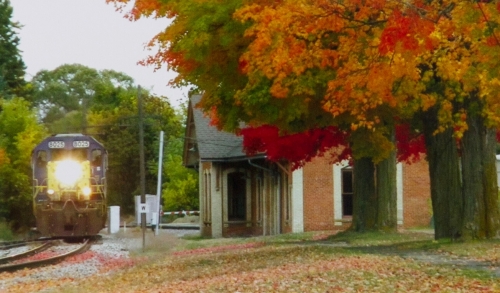 Hi, I am Candy and I am so excited to be part of the Mosaic Moments Design Team this year. I have been a fan of Mosaic Moments for more than 10 years, so I am thrilled to be working closely with the company this year.
The first challenge for 2013 was to share something about ourselves. I chose to show you some of my favorite activities, designed on Ivory Grid Paper. I chose photos with similar colors and accented it all in light orange cardstock.
Since journaling is difficult to read in a photo, I thought I would share it with you ...
Architecture, History,Antique Shopping
I do not ever remember not loving history – especially American and European history. I love to imagine how things once were – putting myself in the shoes of those who came before me.
Chickens
When I visited Key West several years ago, chickens roamed the streets and I fell in love. Last spring, my husband surprised me with my own tiny flock. Now I spend hours each week
watching, talking to and laughing at my chickens.
Lighthouses
I love lighthouses and the sandy beach. Whenever I am stressed, a trip to put my feet
in the sand always helps. Fortunately in Michigan one is never far from the coast.
Trains
I cannot explain where my love of trains came from. Maybe it is the romance of a bygone era
or the tiny cities people create with models. All I know is that my heart pounds heavily whenever I happen to witness a train speeding by.
Growing my own food
I hate bugs and I hate dirt, so even I was surprised at how much I enjoyed gardening. Every day during the summer, I spent time picking produce and figuring out ways to eat it and
preserve it for the future.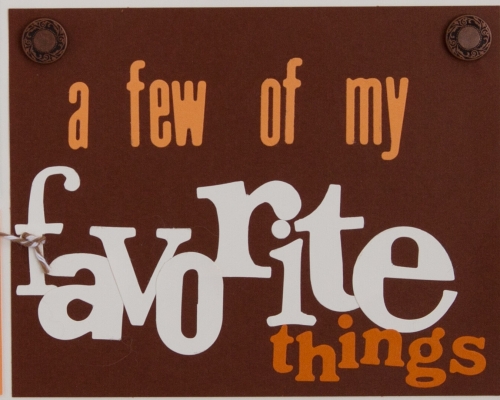 For the title, I started with a Paper Tile from Mosaic Moments in Chocolate Cream. I wanted the word "favorite" to be the exact same color as the background paper, so I used a couple of additional Paper Tiles in Ivory to cut the letters out with my die-cutting machine. I just placed the Tiles over the letters I needed to cut.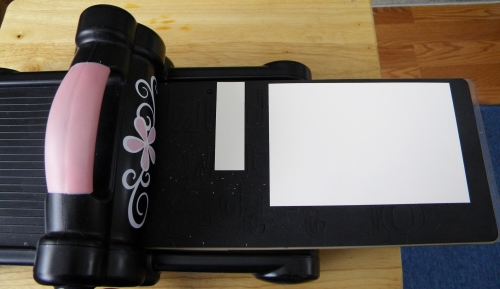 The other letters are also cut out with my die-cutting machine, but I used cardstock for those. I also added a bit of twine from the Twinery and a few brads from Bo Bunny.
I hope you enjoyed this peek into my life!
Shared by Candy Spiegel on January 3, 2013 | Memory Date: January 3, 2013