Things...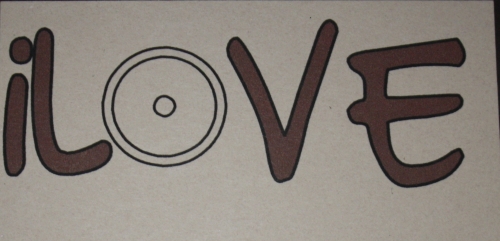 doing besides scrapbooking.

Hi! I'm Shannon, thank you for stopping by and taking a look at my work. I am one of the lucky members of the 2013 Mosaic Moments Design Team!!!! I am just tickled pink!!! I love to scrapbook and most of my layouts are of my travels and my time in the Navy. My time in the military was the most amazing experience and I wanted a way to display and preserve those precious memories. I have found scrapbooking to be the most therapeutic and fun way to do that!

When I am not scrapbooking, you can find me playing with one of my many gadgets doing one of the other activities that I love!!! Yes, I'm a gadget girl! I love to read, journal, listen to music, workout, take pictures and crochet and I pretty much have a gadget for each of those activities!!
My Current Activities:

What am I reading: Mokingjay (Book 3 of the Hunger Games)
What do I journal: Everyday events, how my day was, etc. Currently, I am using the 5-year journal prompts.
What is my favorite music: Jazz, Any/All music by Michael Jackson, Worship songs, R&B
My favorite workout: The StairMaster and Elliptical

What do I take pictures of: My husband mostly!!! He takes all of the scenic shots!!!
What do I crochet:I just started back and I finished my very first blanket!!! (not pictured)
My favorite color: Purple (note the Beats headphones and iPhone case!)

My favorite gadget: My iPhone 5, so much so that my husband calls it my "boyfriend!!!!"
First half of layout: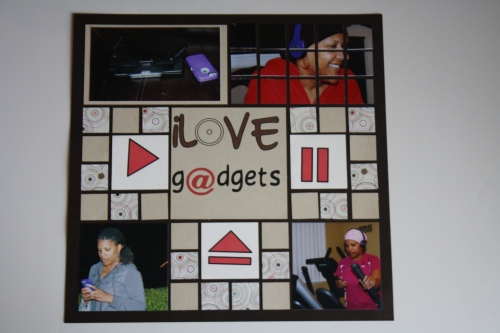 I love the play, pause and eject (buttons)!!!!

Second half of layout: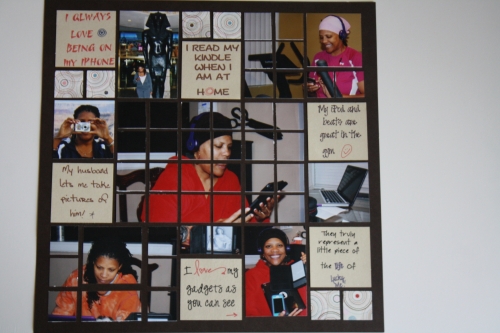 The poem shown here pulls the layout and story together.
I love being on my iPhone
I read my Kindle when I am at home.
My iPod and Beats are great in the gym
My husband lets me take pictures of him.
I love my gadgets as you can see
They truly represent a little piece of me!
Full layout on COCOA Mosaic Grid Paper: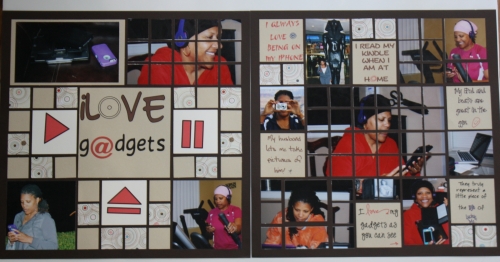 The top left picture is of my iPad, Kindle and iPhone. Sorry it's dark.
I hope you enjoyed this layout and the beginning story of me! There is so much more to come.
Thanks for stopping by!

Shared by Shannon Nixson on January 1, 2013 | Memory Date: January 1, 2013