One of our favorite restaurants is Tropical Smoothie Cafe. Kevin and I are both fans of their toasted Thai Chicken Wrap. (I also like the Sesame Chicken Wrap.)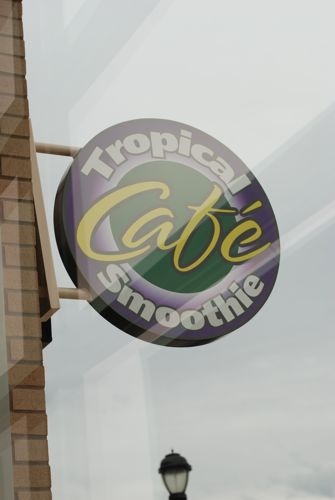 Kevin and I usually keep Tropical Smoothie Cafe to ourselves (no kids allowed) but, Alexis talked us into sharing "our place" with her, and Cole, while we were in Richmond last week.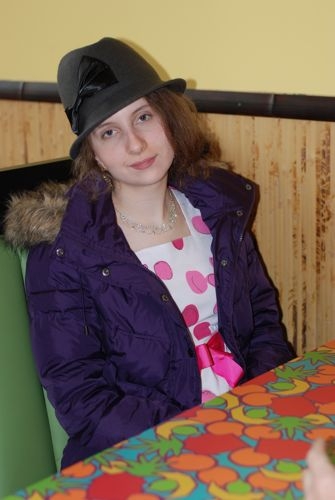 We were all dress up to see a Matinee at the Landmark Theater. After Alexis dripped sauce on her dress I thought may be Tropical Smoothie wasn't such a good idea for a "dressed up" meal.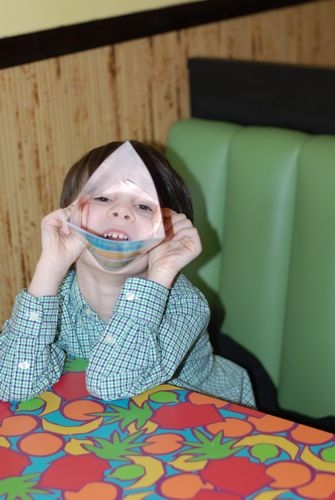 But, Cole seemed to have a good time. He even let me get a few shots of him and his Daddy.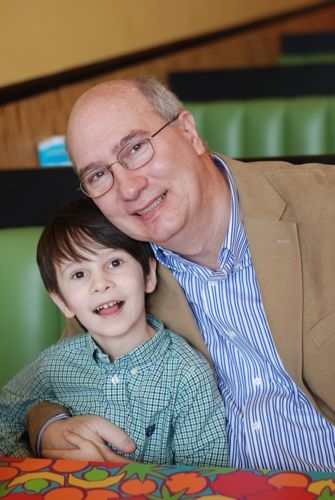 Before he ate his flat bread pizza.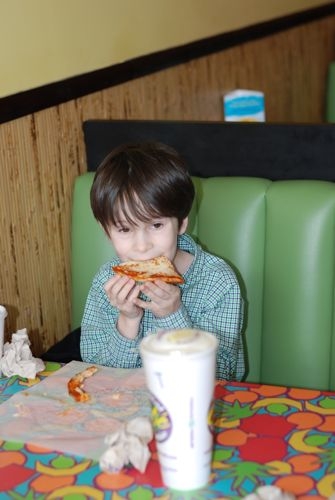 .
Shared by Tami Potter on February 20, 2012 | Memory Date: February 16, 2012