Tami is usually the one holding the camera; so, not that many photos of her. But I do have one photo from when she was about 17 or 18 - before I knew her. Since these photos are so scarce, I keep this one close. It's a little worn out, but I still love it and can't help looking at it frequently.
I had seen her around the college campus and was impressed. She never noticed me. Then, suddenly, without any warning, Tami opened the door when I knocked at some friends' appartment. She didn't know me and she wouldn't even have remembered it was I that told her, in my shocked state, that she didn't live there. She must have thought it rude cause she immediately replied, "Yes, I do." I'm sure she thought no more of it. But, I couldn't get her out of my mind from that moment on. So, I married her.
I really didn't have a choice. She had me the second she opened the door.
Now, after 26 years, she is still my Valentine.
Happy Valentine's Day.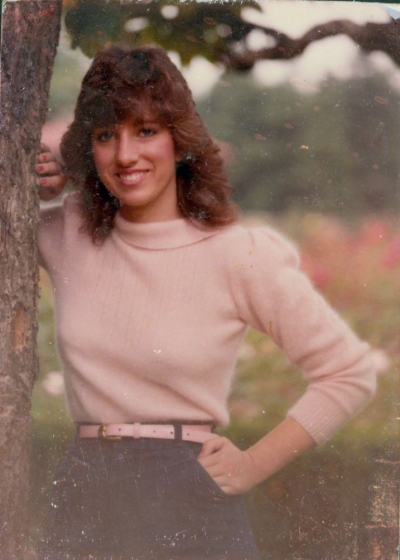 Shared by Basketballguy on February 13, 2012 | Memory Date: January 15, 1986