The day has arrived, I am finally getting this month's challenge loaded and introduced!
At first, upon seeing the first challenge I thought "I have so many ideas". However, like so many who have had little or no snow and warmer weather (it's currently 52* in NE Ohio) it seemed it would require some creative planning.
I've actually done two layouts.
The first layout was the first things off of the top of my head...almost a tongue and cheek approach to Winter Wonders...but in all honesty the things I think of come winter...the real side of winter, not the sugar-coated side!
The title Winter Wonders is stamped and embossed. The stamps are Snow Caps from MSE My Sentiments Exactly!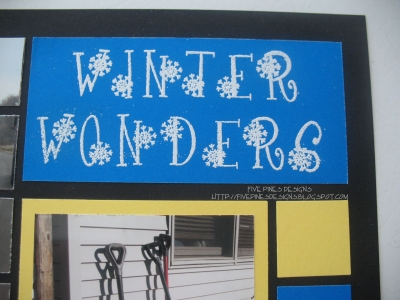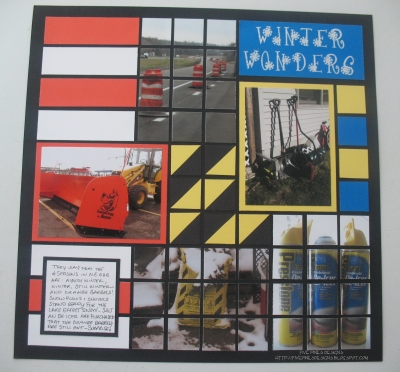 The journalling block reads:
They say that the 4 seasons in N.E. Ohio are: Almost Winter, Winter, Still WInter and Orange Barrels! Snow plows + shovels stand ready for the lake effect snow-salt and de-icer are purchased. That the orange barrels are still out--Surprise!
I've used the colors and patterns of the items in the photos to fill the page.
be sure to see the second layout and thanks for taking a look..
andrea
Shared by Andrea Fisher on January 6, 2012 | Memory Date: January 6, 2012