I love those TV shows, at the end of the year, that go back and remind me what's happened. I always seem to be caught off guard at how many BIG news events I have misplaced. I always seem to think "That was THIS year! It seems like it was a long time ago."
So I decided to make my own "Year in Review" on a scrapbook page. Again I was surprised, as I reviewed events, how much I had forgotten.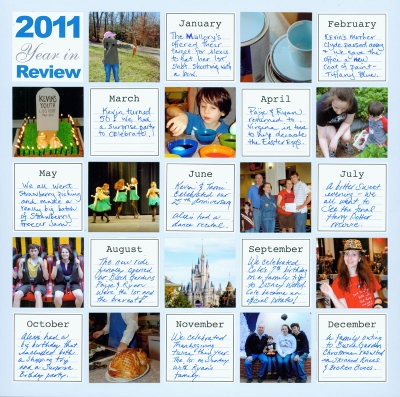 I am grateful for the things we have to help us preserve & organize our memories.
Shared by Tami Potter on January 6, 2012