I love visiting theme parks during the holidays! In October 2010 we were able to visit Sea World in Orlando, FL. The park was all dressed up for Halloween. They had even set up "Trick or Treat" stations throughout the park for the kids.
One of the areas offered cookie decorating. For a small fee kids received a small "lunch box" filled with a pumpkin shaped sugar cookie, frosting, and candy decorations.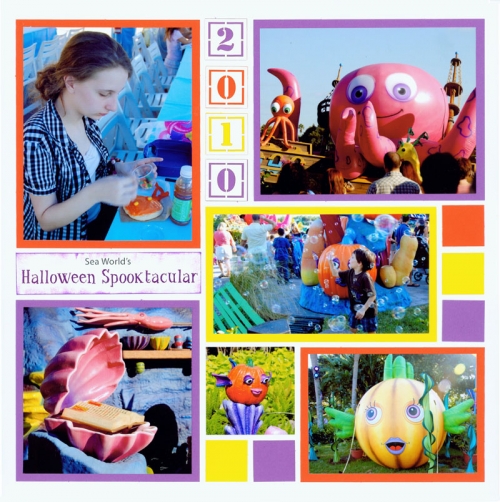 This week my oldest daughter created a scrapbook page with photos of our trip. It is fun to look at all of the decorations and remember the wonderful time we had at our first Sea World Halloween celebration.
Shared by Tami Potter on October 3, 2011 | Memory Date: October 17, 2010