We are another one of those millions of families who are BIG Disney fans. I can't think of a better place to build lasting memories with my children.
When my daughter was 6 we decided to visit Disney World during the Christmas Holiday season. It was so much fun to see all the characters dressed in Christmas attire.
It wasn't hard to convince my daughter to stand for a portrait with a couple of our favorite characters, Lilo and Stitch. They looked so cute in their Hawaiian Holiday clothing; however, we quickly discovered that Stitch is a bit of a trouble maker. As soon as Alexis turned her back on him, he tried to snatch the bow out of her hair!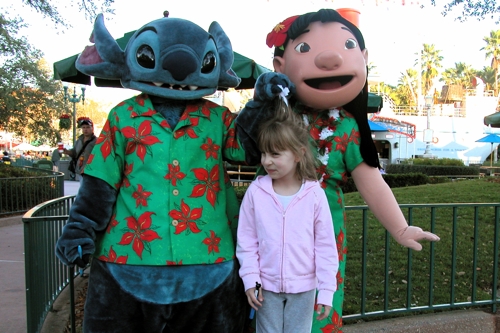 Instead of the standard character hugs and smiles we got a fun memory with a mischievous Stitch.
Shared by Tami Potter on September 25, 2011 | Memory Date: December 7, 2003