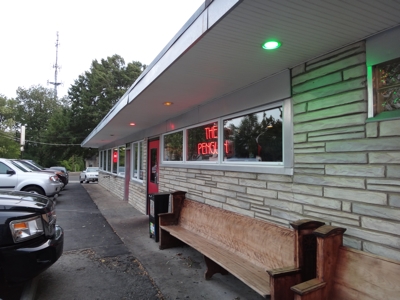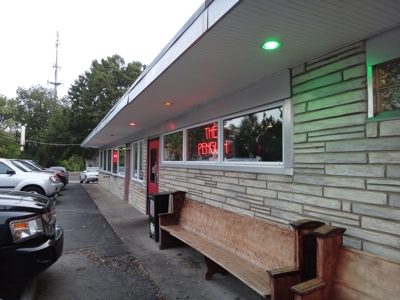 A couple of weeks before we traveled to Charlotte, NC, Kevin and I were watching a show on the food channel about diners, drive-ins and dives. I saw a restaurant called the Penguin Drive-In, located in Charlotte, that served Fried Pickles. I'd never tried Fried Pickles before; so, I thought it would be a "great food adventure" for Kevin and I.
I was out of town so, sent a post to Facebook to remind myself to go to the Penguin. Cheryl, my niece, responded to my post:
"Did you just watch diners, drive-ins and dives? We just watched that show tonight. I could go for some fried pickles."
I thought it was funny she was watching at the same time I was!
After reading some of the online reviews for the Penguin I almost decided not to go; but, what is an adventure without a little risk, right?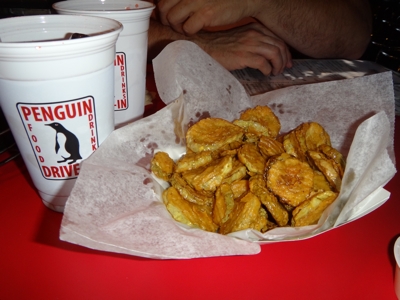 I am glad we went, the fried pickles were yummy. Kevin also like the fried Mac and Cheese. Generally, I think their food is way too greasy - great to try once, and only once. :)
Shared by Tami Potter on September 13, 2011 | Memory Date: September 12, 2011