This is our nephew, Daniel Gurr. He was killed in Afghanistan the 5th of August 2011.
Daniel was 21 and was so proud to be a Marine and serve his country. We travelled to Vernal, Utah for his funeral and it was one of the most moving experiences of my life. I have always considered myself a patriotic person and someone who loves our flag and all it stands for. So, when I saw thousands of flags and people lining the streets of this little town and our procession passed, it overwhelmed me emotionally.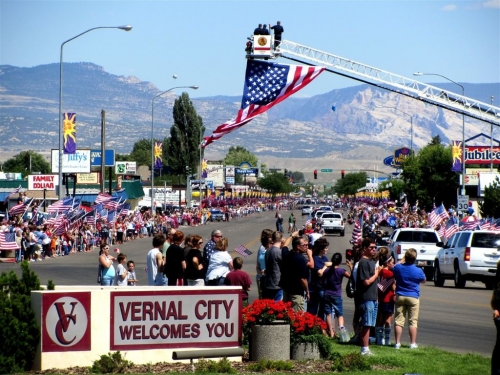 The love and support shown to Daniel's family will be something I never forget. It gives me hope that his sacrifice will not be forgotten. Freedom comes at a high price and I will appreciate my freedom in a new way.
Shared by Paije Abplanalp on September 24, 2011 | Memory Date: August 9, 2011