Hi all!!! Thank you so much for stopping by! It's good to be back-last challenge we were all on Crop Dog! Have you tried it out yet? It's pretty cool if you like digital scrapbooking. If you haven't yet-give it a try, you might like it.
Well, for this challenge, I was to do a basket weave, use patterned paper and or use chipboard. I have a lot of fun doing this layout partly because of the picture i used! It looks fun to me! It reminds me of the great time we had that night in Hawaii with my family! We were at Senor Frogs and it was a party!!!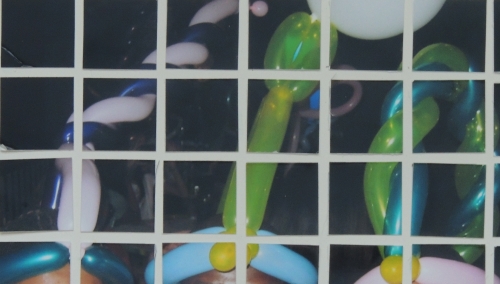 For my layout, I used cream colored grid paper, bright lime green paper patterned paper and a couple of pieces of chipboard. I actually journalled on a piece of chipboard (star) and I like how it turned out. I also put some glossy accents on the start and traced it with a red marker to try and make it pop! The other two pieces of chipboard are the "o's" in the word balloon at the top of the page. I colored them red and orange just to add a little color.
I cut the words "balloon hats" out of the same patterned paper as my basket weave to add balance to the layout.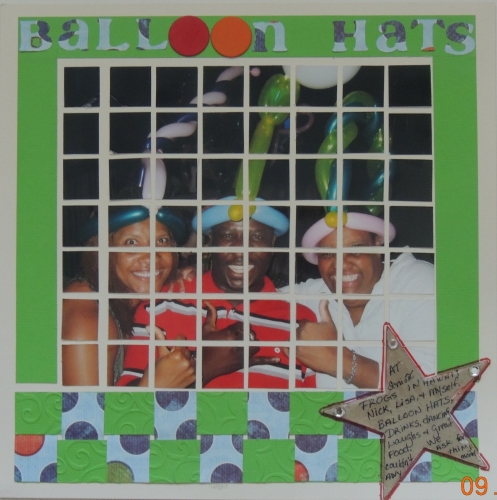 I also ran the bottom two green strips through my cuttlebug to add texture to my basket weave.

I hope you like it!
And as always, thanks for stopping by. I will see you on the 15th on Crop Dog!
Shared by Shannon Nixson on October 4, 2013 | Memory Date: October 3, 2013