Finally catching up! The first challenge of August (yes August) was to use the Sandstone grid paper and page pattern 59. This was to be a double page layout with the second page flipped.
For additional materials I used a slate blue card stock to mat some of the larger pictures
I chose to take a walk down along the Eastern Prom in Portland ME. The beach, the ocean, Fort Georges and House Island. I love the look of the old pylons. Before we could make it back the sky opened up and we all ended up soaked. Once the rain came the camera went away but I did get a good picture of the dark clouds coming in.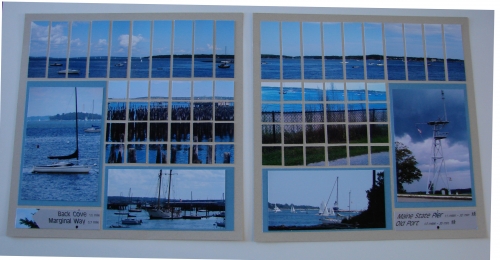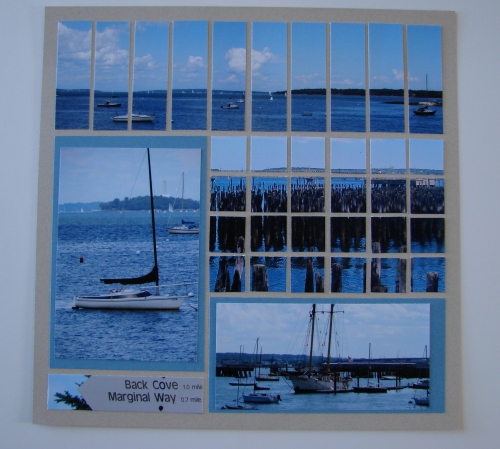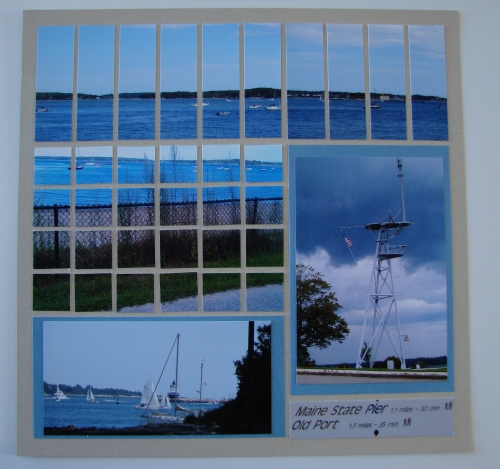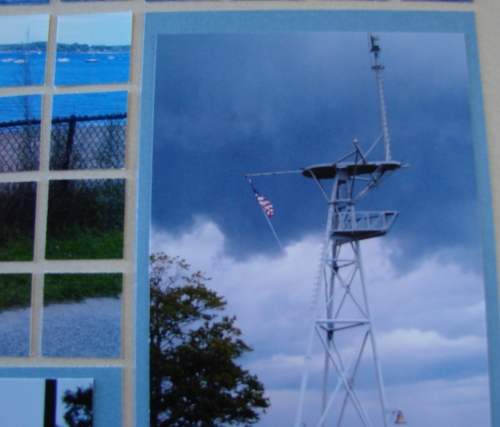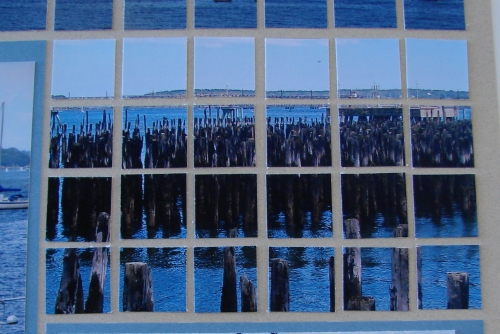 Shared by Tonnya Sayah on September 28, 2013 | Memory Date: September 28, 2013