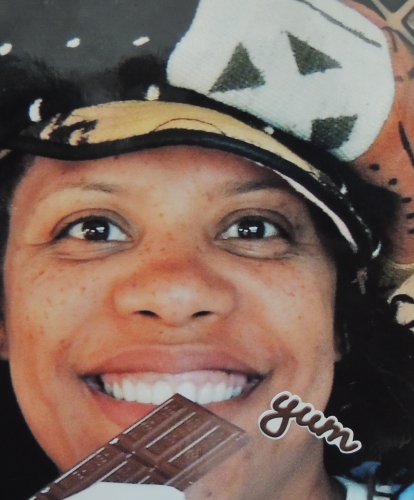 Hi All! This challenge was to choose a Monochromatic Color and create a layout. I thought seriously about doing my favorite color(s) which are all shades of purple, but somehow, brown kept creeping into my mind!
When I looked around for things to photograph, a few words immediately came to mind: sweet, warm, comfortable and cozy!!! About the photos, most of them are things found in my home, while a couple of them went with the theme and I couldn't resist!!! I actually bought the candy just for the photo op and then I took them to work to share!
Brown makes me feel warm. Every time I think of the color brown, I think of hot chocolate, chocolate mocha, all kinds of chocolate candy, (I do not discriminate), my brown hat, my slippers and my snuggie!
First part of the layout: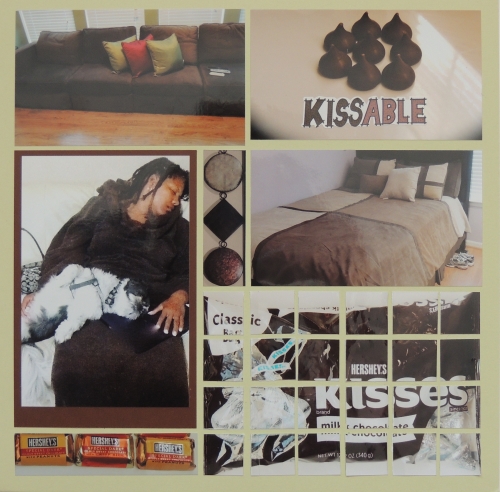 Yes, that is me asleep in my snuggie with my dog, Jazzie!

Right side of layout: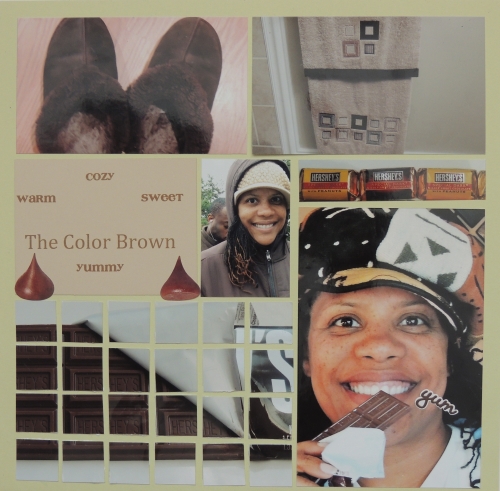 Whole Layout together: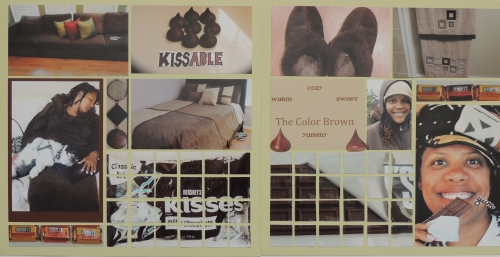 Thanks again for stopping by and I hope you enjoyed my layout!

Shared by Shannon Nixson on May 22, 2013 | Memory Date: May 21, 2013