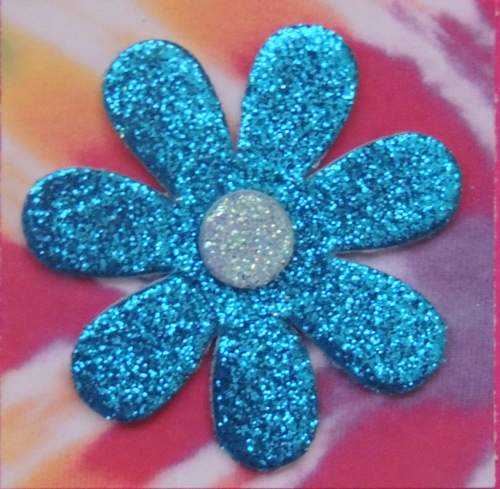 Hey all,
Thank you so much for stopping by!!! Ok, I have to be honest and tell you that out of all of the first set of challenges- this was the one that I couldn't wait to dig into!!!! I had the perfect photos for this challenge too! The photos are of me in a play I was in back in 1998 (before the Navy!!). I played The Ghost of Christmas Past in the play Scrooge (with a twist). The director wanted the ghost to dress in 1970's style clothes!!! I had so much fun researching the 70's! It actually made me miss a time when life seemed so much simpler. I loved the bright colors, the flowers, the tye-dye, the bubble letters-everything!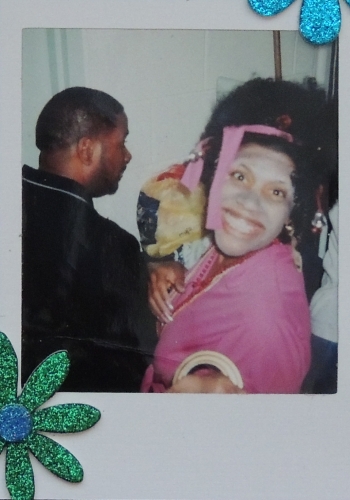 Remember Polaroids? I had to make a photo like the famous Polaroid 1-step camera!!! I cut the frame out with my cutting machine. I love the nostalgic look that it gives to the page!

I was born in 1970 so I was on the edge of the late 60's and early 70's as far as style and what was "in" back then!
Here is the left side of the page: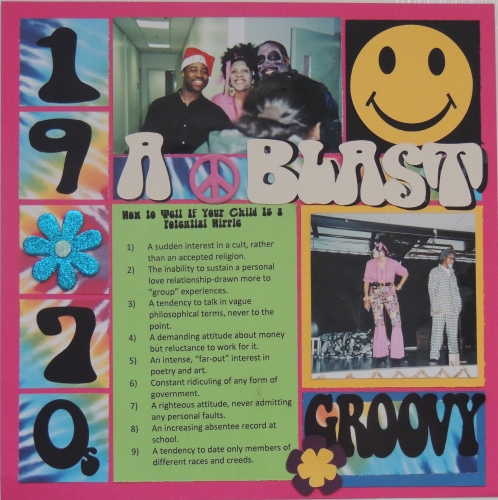 Here is the right side of the page: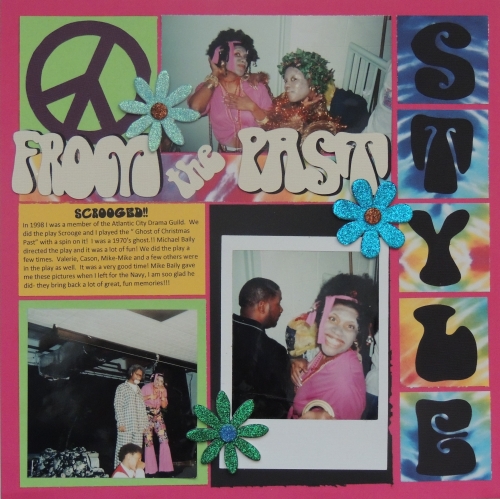 Here are both pages together: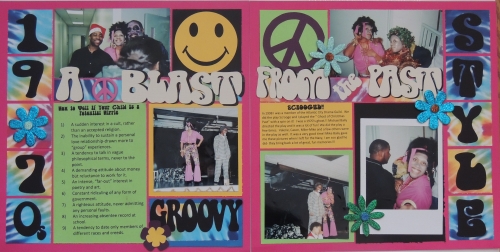 Thank you for stopping by!
I hope you enjoyed my "Blast From the Past!"
Shannon

Shared by Shannon Nixson on April 15, 2013 | Memory Date: April 14, 2013