Hi All, thanks so much for stopping by! This week's challenge was to use the Bahama blue grid paper with our choice of page pattern. First off, I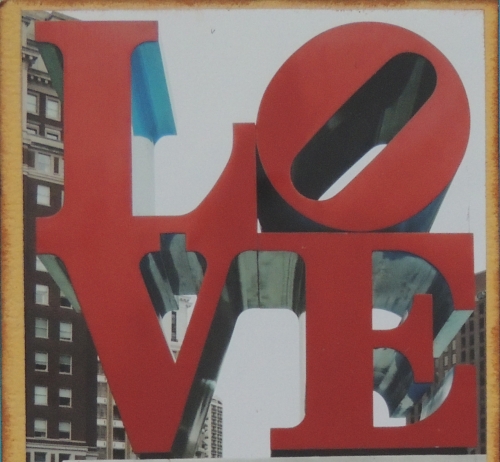 the Bahama Blue color because it's so bright and pretty!
For this challenge, I chose to showcase our impromptu day trip to Philadelphia. On March 16th, my husband and I decided to take the train from Maryland to Philadelphia to see the play "FELA" since we missed it when it was in Washington, DC!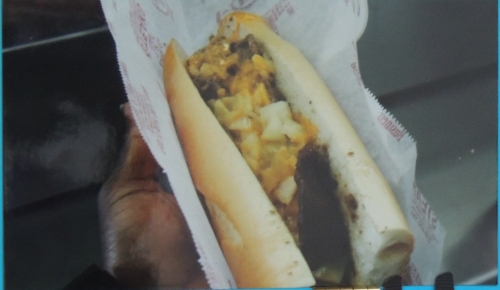 Of course while we were there, we had to do "The Great Cheese steak Challenge" (Our little name for it!) So, like the tourist we were, we took a taxi to South Philly and went to BOTH, Pat and Genos to compare. We did not/ could not eat BOTH sandwiches, so we ate probably a 1/4 of each to see which one we liked better- Our results were: we liked Pat's a tad bit more. But, that's not all! While Pat's was a tad it better than Geno's, we found a little "hole in the wall" across the street from the hotel we stayed at on Broad Street called "Mamma Agelina's- OMG! It was incredible. It was where the locals piled into to eat! It was so good, we saw a local going back there the next day!!!!
But while we were there, we did manage to do a bit of site seeing as well. The Liberty Bell, The LOVE sign, some of the statues around the city. Though we were only there for a little over a day, it was a great last minute trip and we had a ball. Here is the page where I captured some of my memories using the Bahama Blue grid paper, page pattern #50, hand written journaling, and a free download. I hope you enjoy!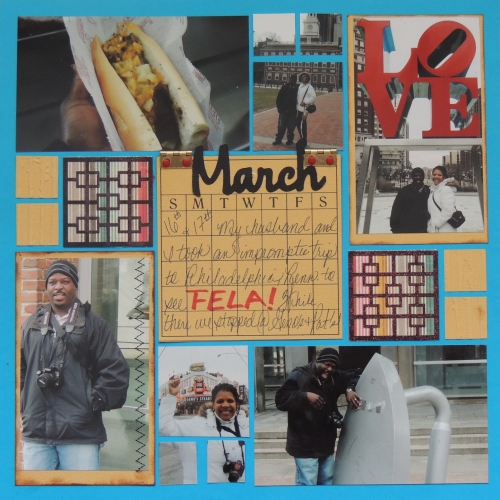 Shannon
Shared by Shannon Nixson on April 4, 2013 | Memory Date: April 4, 2013