Our second March challenge was to let ourselves be inspired by an artist. I was very excited about this challenge as it gave me a reason to get out there and take new photos! I knew my artist right away and the timing was a perfect fit living here in the Northeast.
I have always loved the works of Thomas Kinkade and his winter scenes specifically.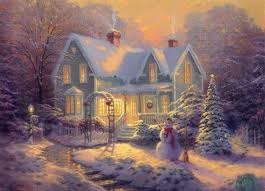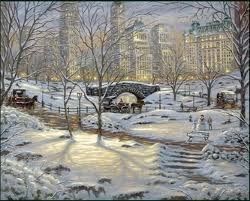 My photos were taken during a recent snowmobile trip. It had snowed the night before and during our ride there were many spots where the trees were heavy with snow (one of the elements that I love about Kinkade's work) and then on our way home it continued to snow giving my ample opportunity to take photos of the snow laden trees and a few buildings as well. My pages were done using the storm grid paper, I also used the snowman & snowflake cornerstones from snapcrop.com. I did break the snowflake cornerstone into 4 smaller 1 inch pieces which I used in the corners of my 2nd page. I also added 2 3x1 snowflake strips also from snapcrop.com.
I hope you all enjoy my pages!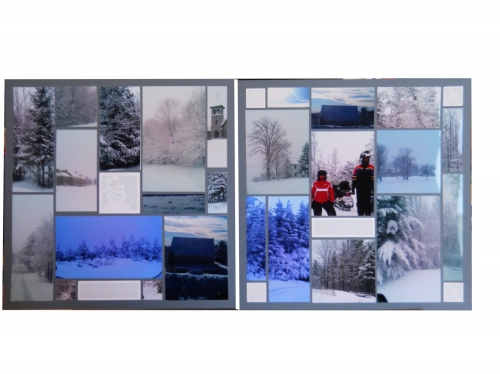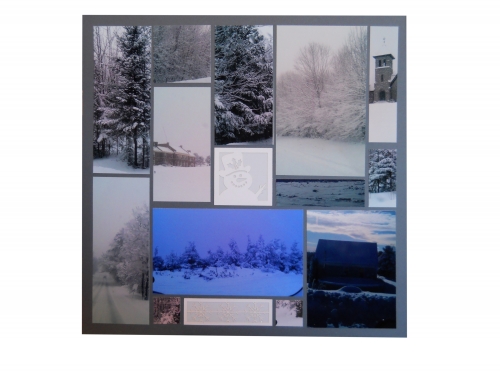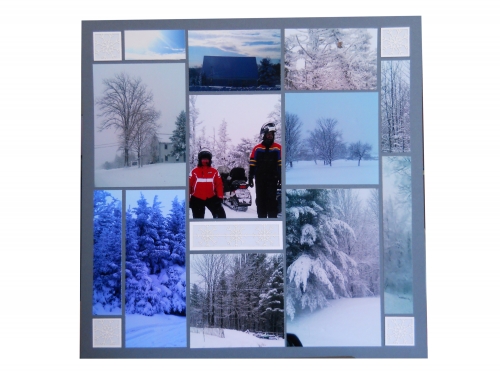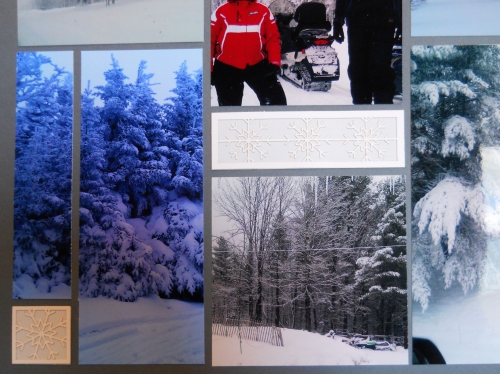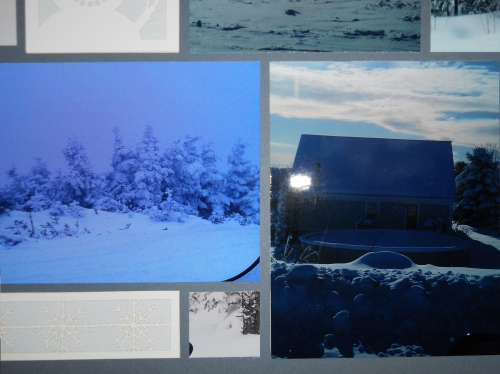 Shared by Tonnya Sayah on March 22, 2013 | Memory Date: March 22, 2013