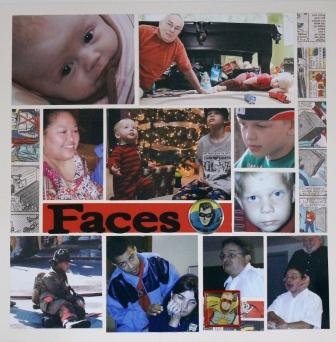 Once again I'm putting this together one the run. I told my husband that if we survive the first quarter, we'll skate through the year . . . . That said, my favorite artist is Akiane Kramarik who was born on July 9, 1994.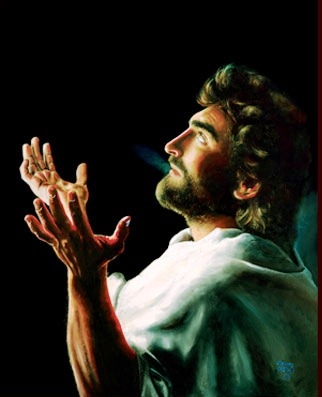 I bought a print of one of this piece she painted when she was nine years old. She has had no painting lessons, ever. Needless to say, she is a prodigy. Her story is remarkable. Born into a home of atheists, she started experiencing visions from God that translated into her art and eventually into her parents' receiving Christ. I chose "faces" as my subject matter for she is quoted as saying, "Faces are more meaningful to me than anything else, you cannot live without seeing and touching them."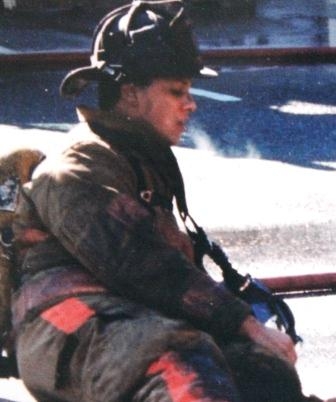 Notice in the portrait you see a little wisp right in front of Christ's mouth. Now look at the firefighter's picture.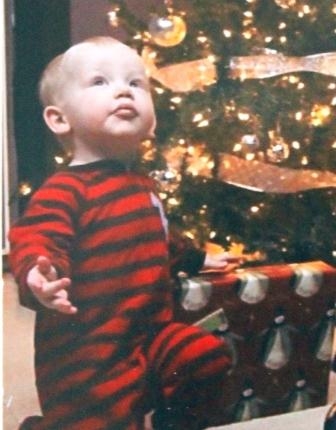 Akiane's inspiration for her art and literature comes from her visions, dreams, observations of people, nature and God. In the photo of my grandsons, young Brayden's stance and posture are awe inspiring to say the least. I can almost hear a choir singing in the background, "Oh come let us adore Him . . . ."
I could not find all the photos I had in mind, but I think these capture a fraction of what Akiane's paintings speak to me. I used ivory grid paper because it is a soft neutral color that will complement a variety of colors and photos. I used to metal Marvel-style stickers with superhero faces to embellish the pages and graphic novel scraps from a Close To My Heart hero kit to help tell my story.
Shared by Diane Cook on March 21, 2013 | Memory Date: March 21, 2013