Hello All,
Thank you for stopping by. For March's first challenge, we had to create a layout inspired by a famous artist. Let me be very honest and say, I had a very hard time getting my head around that. I posted a layout earlier that I just was not happy with at all. So, after I received encouragement from our team captain (Thanks Andrea, you are truly the best!) I embarked on another journey to "wrap my head around this concept!!!" I really do not follow artist so I had no clue how to start. I googled pictures from famous artists to see if any of them would "speak" to me and the one I kept coming back to was this sunset painting by Claude Monet.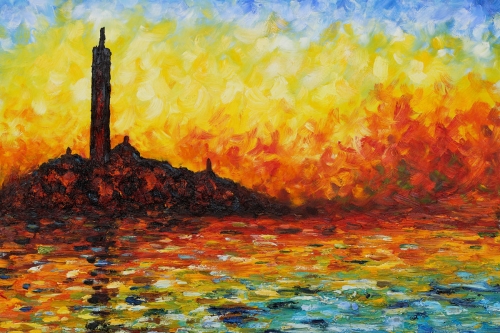 I love the colors. To me, it almost looks like a live fire.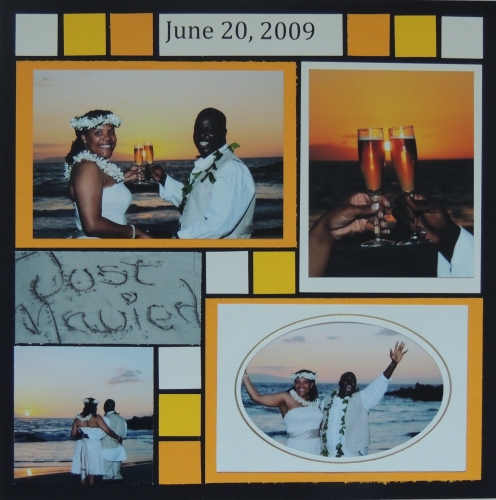 The painting reminded me of a sunset and of my own favorite sunset and that was when I got married on the beach. These are a few pictures from my wedding in 2009 in Maui, Hawaii on the beach with that sunset. I never thought to use these pictures. Get this, this is the first scrapbook page that I have of them!!! I am very happy with this layout and I hope you enjoy it as much as I enjoyed making it.
Thanks for your patience and for dropping by.
Shannon

Shared by Shannon Nixson on March 19, 2013 | Memory Date: March 19, 2013