Hello All!
Thank you for stopping by! Our first challenge for March is a pattern and grid color. The pattern is #52 and the color is bamboo!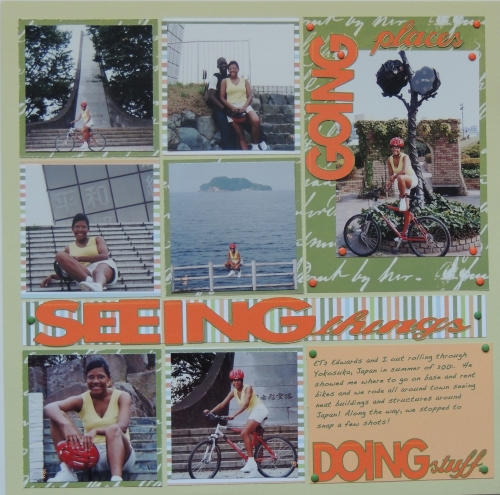 The photos I used for this layout are from my Navy Daze!!! I am in Japan riding around with another sailor through the city of Yokosuka taking in all of the scenery! We rented bikes from our Navy Base and went out riding. It was a lot of fun. Before then, I had not rode a bike in years! I used pattern paper for my photo mats and I used my die cutting machine to cut out the title. I love the title, because I think it goes well with the pictures. No rhyme or reason for the colors-I just like brightness!!!!!!!!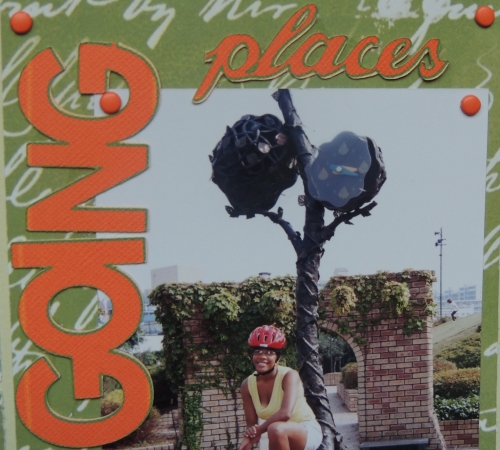 Thank you again for stopping by and I hope you enjoy!
Shared by Shannon Nixson on March 2, 2013 | Memory Date: March 1, 2013