Hi!
Thank you for stopping by and checking out my work!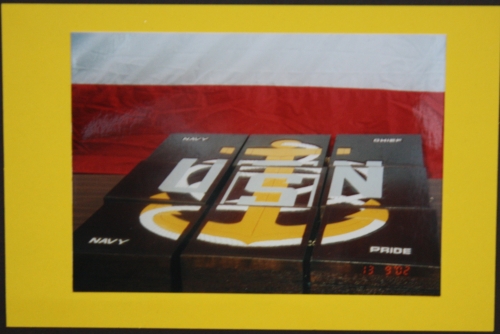 This is another layout from my Navy Daze. Every September, the Navy pins new Chief Petty Officers. It is a huge deal. This pinning was in 2002 and 9 sailors "made it" from the USS Chancellorsville that year. Every chief select has to carry around a box. I'm not sure what is in it, but they do. The photo in the middle is all of the chief's boxes together-make up the anchor (Navy Chief symbol).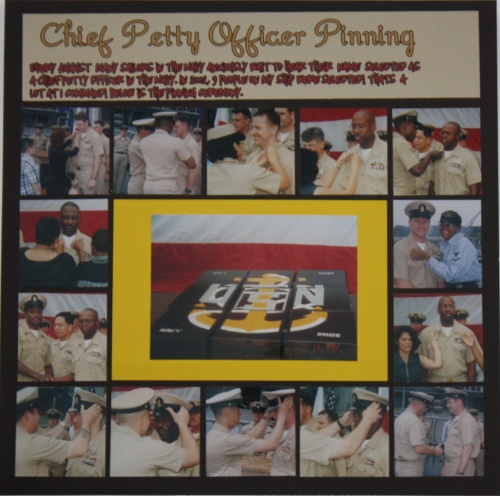 The Chief's pick someone who they want to pin on their anchors and their sponsor (normally a chief who is senior) puts on their pilbox cover as a sign of them being promoted to Chief Petty Officer.
Thank you for stopping by!

Shared by Shannon Nixson on January 13, 2013 | Memory Date: January 12, 2013