I've added a story to my journal and now I want to share it with my friends.
1. I've added a Memory Date (optional)

2. I've filled in a Title

3. I've assigned one or more categories

4. I've written a post (and included images – optional)
See sample WRITE VIEW below: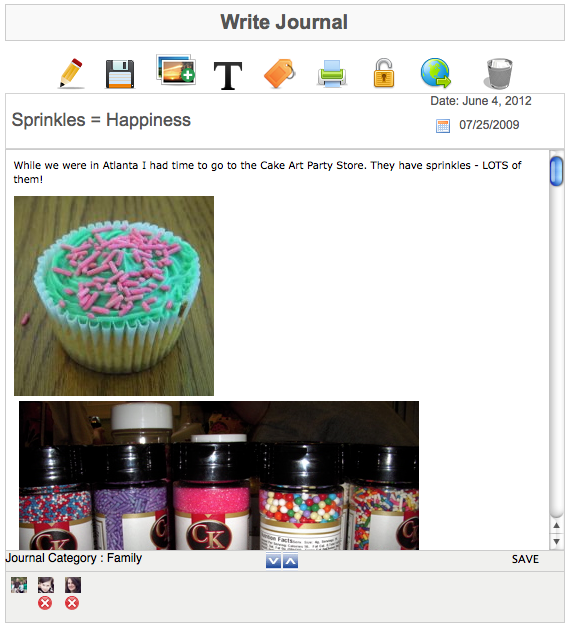 5. In the top (row of Icons) there is a GLOBE with an ARROW.

To share to the story board first you should click the GLOBE icon.
6. The next step is to select the image that will show on the Story Board "Excerpt View" – if you have only one image it will automatically show in the preview. If you have multiple images you can choose the image desired by clicking the arrows. (see image below)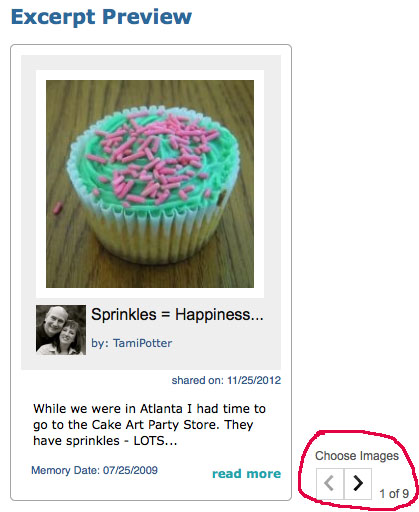 7. At the bottom of the screen (you may need to scroll down) you will see the "Share to Story Board" button. (see image below.)

8. When you click "SHARE TO STORY BOARDS" you will be directed to select a category for your story.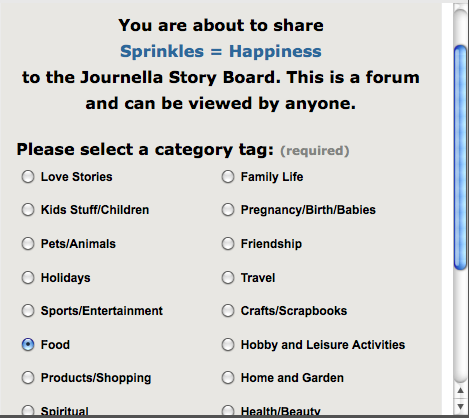 9. AND at the bottom of the screen you will be given the option to SHARE your story with your facebook friends at the same time you share to the Journella Story Board. (See image below)