So, you saved a post to the Journella Story Board and a few days later you notice there's a typo – OOPS! Now, you are going to have to go back and find your post to do the correction, right? Not at all!
In the upper right corner of each post there is a small gray X. (See an excerpt view image below.)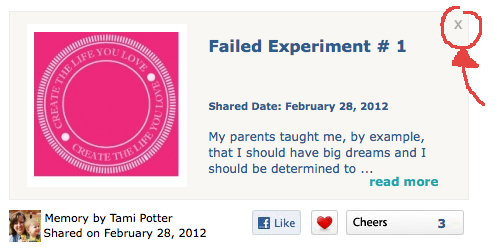 When you click on the X it will open a menu. As the author of the story, you will see an option to Edit story. Selecting "Edit Story" will take you directly to that story in your edit view.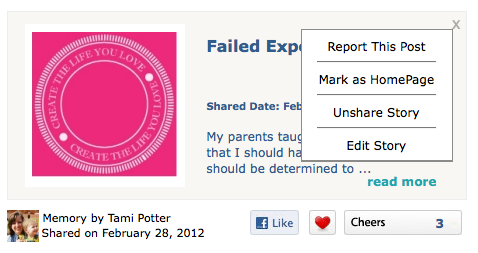 The same small X appears, with the same options, in the full story view (see image below.)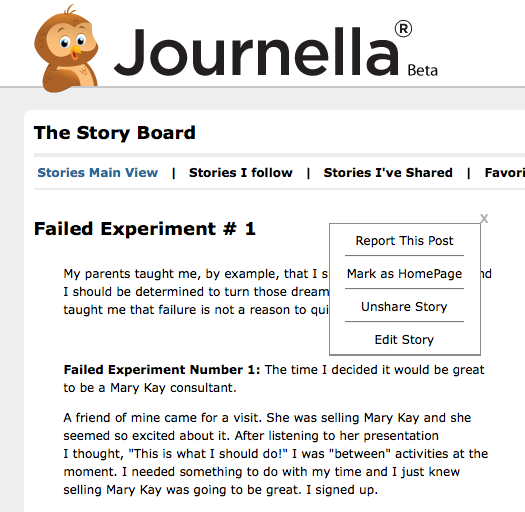 NOTE: Be sure you click EDIT STORY only – DO NOT "UNSHARE STORY" or all of your comments and cheers will be lost!